THE ACT:LIVE MUSIC VIDEO PREMIERE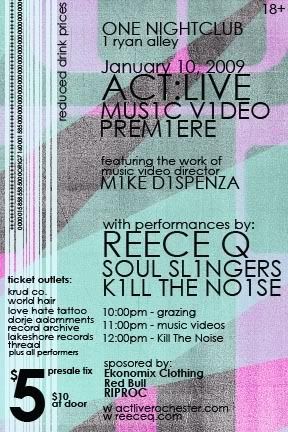 The kickoff event of the new year @ ONE Nightclub (1 Ryan Alley)



THIS IS NOT HIP-HOP AS USUAL!


The music video premiere of Reece Q and The Soul Slingers!

A red carpet event to showcase the talent of area music video director Mike Dispenza, preview things to come from ACT:LIVE and highlight the explosive talent of Reece Q, DJ Nugz, Sam.I.Am, Tim Tones, Ric Rude and The Soul Slingers!



Reece Q


(ACT:LIVE MUSIC)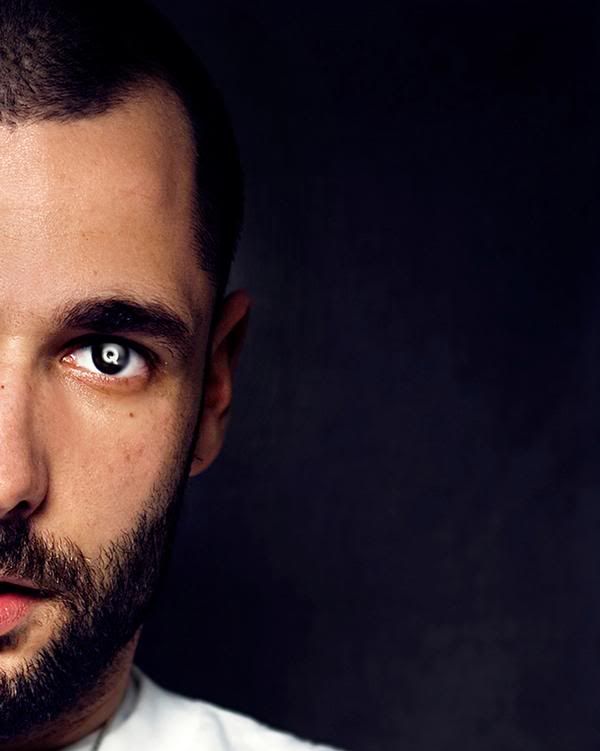 Reece has just recently finished his debut video for the first single, 'Promotional Use Only', off of his debut CD, 'Quote To Self'.



We will be premiering his video for the first time on 27 feet of screen at ONE restaurant and nightclub! Sick!

Here's what Frank DeBlase (City Newspaper) had to say about Reece:

"He may be new to the scene, but not to the game. Rochester rapper Reece Q...has a languid, lyrical style rooted in words and their meanings, not just their rhythmic convenience. Language is his monkey bars. He raps rapid and slick though stories and diatribes while The Goonies Crew - Husky, DJ Nugz, Sam.I.Am and Woody - lays it down.

Amidst a wash of mainstream hip-hop with all its real and imagined pitfalls, artists like Reece Q keep it positive, honest, and real. It's tight, it's right. It's relevant hip-hop."

- Frank DeBlase (City Newspaper)




Soul Slingers


We will also be showing The Soul Slingers video, 'Native of the City' as well as see them perform live. Mike Dispenza directed 'Native of the City' this past summer..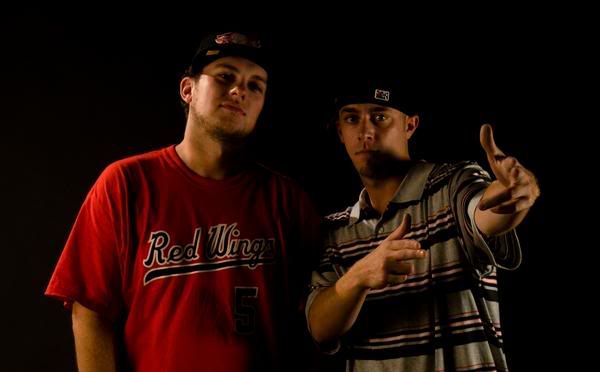 All of this leading to a high energy DJ set from none other than international superstar, Kill The Noise on the 1s and 2s until 2am.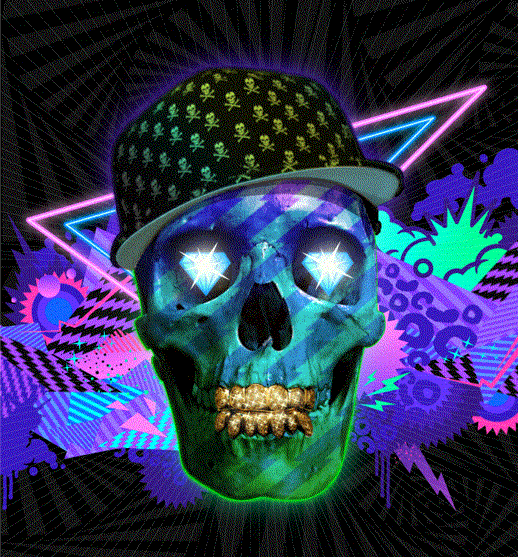 The evening will go as follows:



10:00pm

Welcoming w/ Tim Tones and finger foods



11:00pm

Introduction w/ James Niche (founder, ACT:LIVE) - video premiere and performances



12:00am

Kill The Noise

The night will be filled with local celebrity appearances, surprises and videos that can arguably be labeled as the best to ever come out of Rochester, NY.

This is an

18+

event and has no certain dress code, HOWEVER….

This will be a press heavy event and I urge all of you who plan to attend to dress nicely and represent hip-hop with some class.

Make sure you arrive on time!

Pricing at the door will be $10 at the time of the event; pricing will reduce at midnight.

Tickets are available for

$5

now at the following outlets in Rochester, as well as through ACT:LIVE.

Krud Co.
(Howell St.)



Lakeshore Record Exchange
(Park Ave.)




Love Hate Tattoo
(Alexander St.)




Dorje Adornments
(Alexander St.)



Thread Clothing
(South Ave.)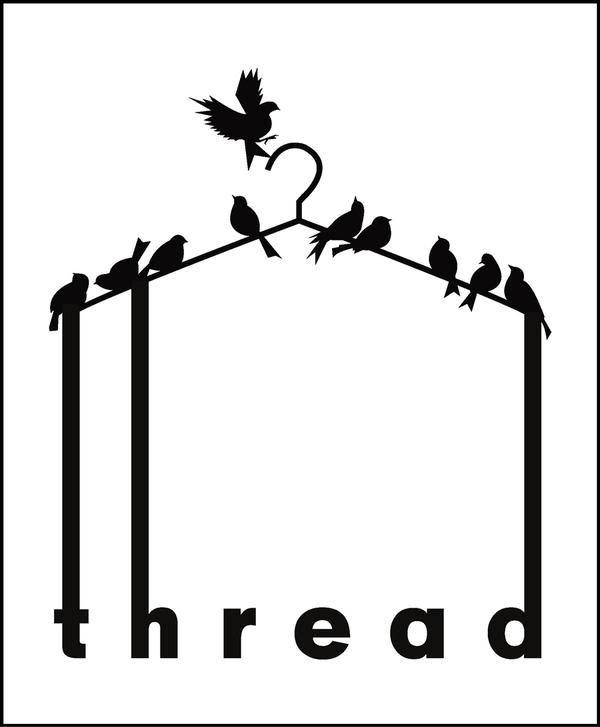 Record Archive
(Rockwood St.)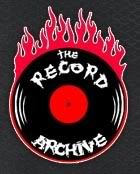 World Hair
(Park Ave.)



Red Bull is sponsoring the event, so all Red Bull drinks will be drastically reduced in price!

All brought to you by the good folks at ACT:LIVE, RIPROC, Ekonomix Clothing, Mike Dispenza, Red Bull and ONE Nightclub.



ALL GOING DOWN JANUARY 10th!