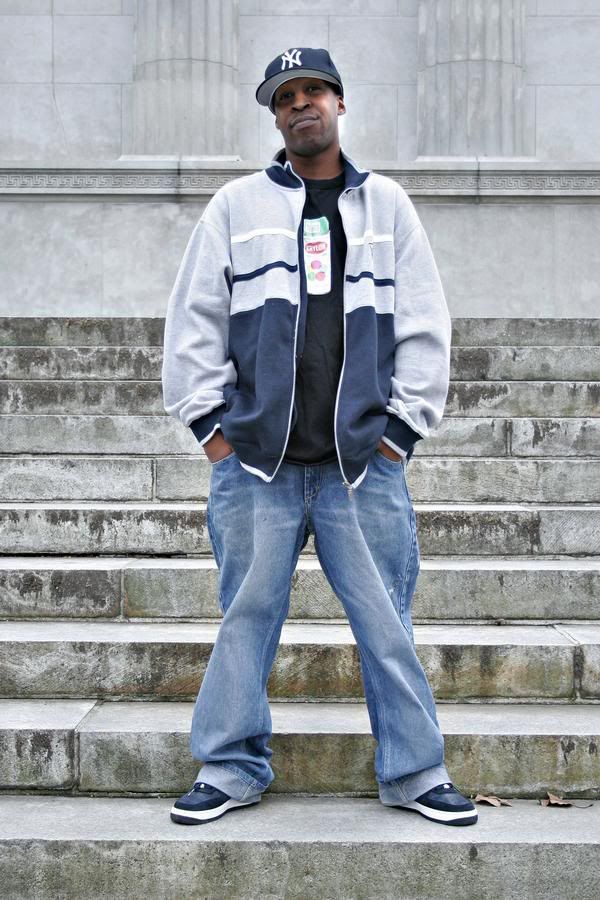 foto: james niche
werd: james niche
I must have been dreaming.
Last night, legendary hip-hop DJ
ROC RAIDA
, took over the PA at Dub Land Underground. You can thank Drew Nye for this one.
If you want to know more about ROC RAIDA's background you can check out the article I wrote in the archive recently, but he has been making moves on his own since the split of the X-Ecutioners and I was humbled to be able to spend some time with ROC before the show.
He sat down with me and talked about his entrance into the music world without the X-Men, his new album in the works and a few other questions I had up my sleeve you may find interesting.
I rarely get star-struck, but doing this interview and spending time with this man is probably one of the biggest highlights of recent times in my life.
I hope you all enjoyed the show as much as I did, and if you didn't make it I hope this interview makes up for that.
Ladies and germs, I bring you ROC RAIDA.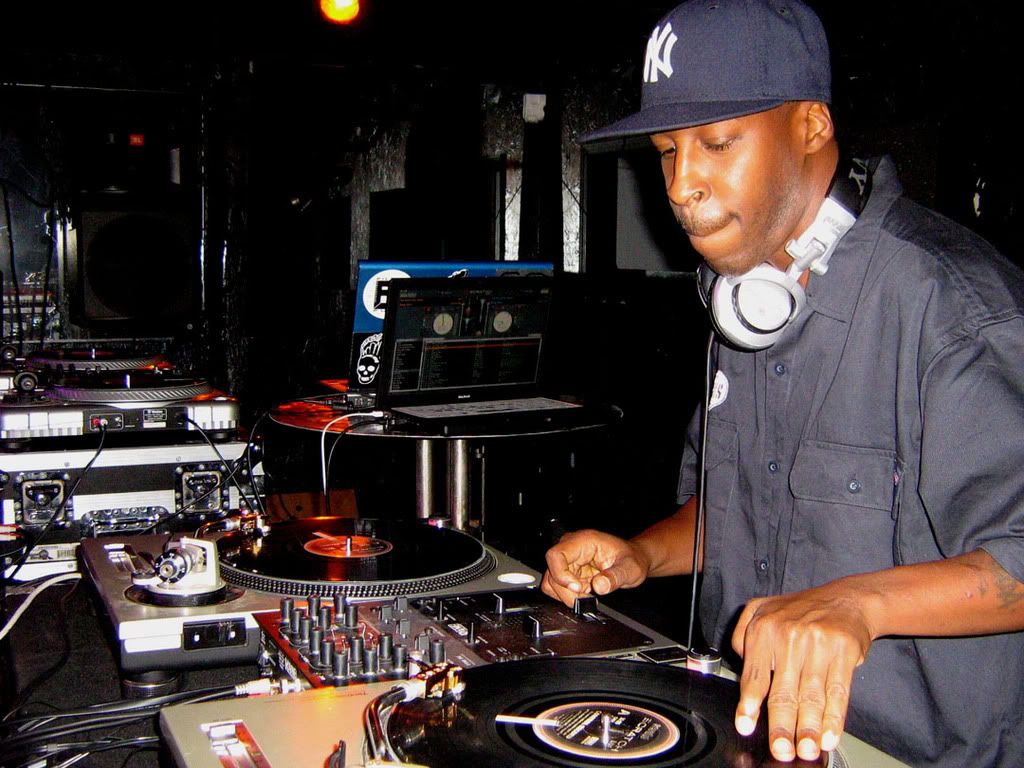 ACT:LIVE:
A lot of people know you started at a very young age DJing, but what were your favorite records to cut back and forth? DJs want to know.
RAIDA: I'd have to say "Mardi Gras". "Take Me To The Mardi Gras". Everything back then was like break beats, so I wanted to have them all, like, Good Times and all that back then. Mardi Gras was by far my favorite to go back and forth with.
I started when I was like ten years old, so as soon as I got a set I was on a hunt to find "Mardi Gras". It took me a while because it was a break beat, I would have to go downtown by 42nd Street. I forgot the name of the record store, but Biz and everybody used to go down there and get all their break records from this store.
ACT:LIVE:
You grew up in Manhattan right?
RAIDA: Yep, Harlem.
ACT:LIVE:
Who are some of your influences?
RAIDA: Obviously my father, who was with Mean Machine, but he wasn't a DJ. My influences there are like Grand Master Flash, Grand Wizard Theodore, Wiz Kid, Jazzy J, Kold Krush 4.
ACT:LIVE:
That's amazing that these influences came from right in your backyard, these are legends to the world now.
RAIDA: Yeah, people hear that I'm a Grand Master and I have to remind them I'm not that old, but I was just really young when I started. I was 9-10 years old at the time, so I got a really early start.
ACT:LIVE:
One of my guys wanted to see if you remembered "Tales From The Flip", and he wanted to know if he was the only one to pick up that series from '92.
RAIDA: Ohhhh, man. That was me and DJ The Boy. (laughs) Yeah, that's my boy. I forgot all about that. That was a while ago. I think that was two mixtapes.
No, he wasn't the only one, a lot of people bought that tape. People really dug that one.
DJ The Boy is a sound engineer I used to work with.
ACT:LIVE:
So are you traveling solo a lot now?
RAIDA: Well, since the group split up, I have been just doing my own thing. I mean, we're all still friends; I practiced with the guys yesterday actually because we are doing an Australian tour together in October.
But, I just want to kind of stand on my own two feet for a while. I have always been known as one of the X-Executioners, so I never really had my own career by itself. I just want to do my own thing for a while.
We all decided after our "X-Pressions" album that we all kind of wanted to do that.
We didn't say we wouldn't get back together; we just want to work on our own careers.
I have an album that's going to be coming out early next year that I just shot a video for last week. I'll be pushing that and the album at the top of the year.
ACT:LIVE:
Who are some artists you're collaborating with on this record?
RAIDA: Yeah, I got a bunch. I've got Juelz Ortiz, Smiff 'N Wesson and I'm actually working on Talib. Kool G Rap, Yeah, I've got quite a few people on the album.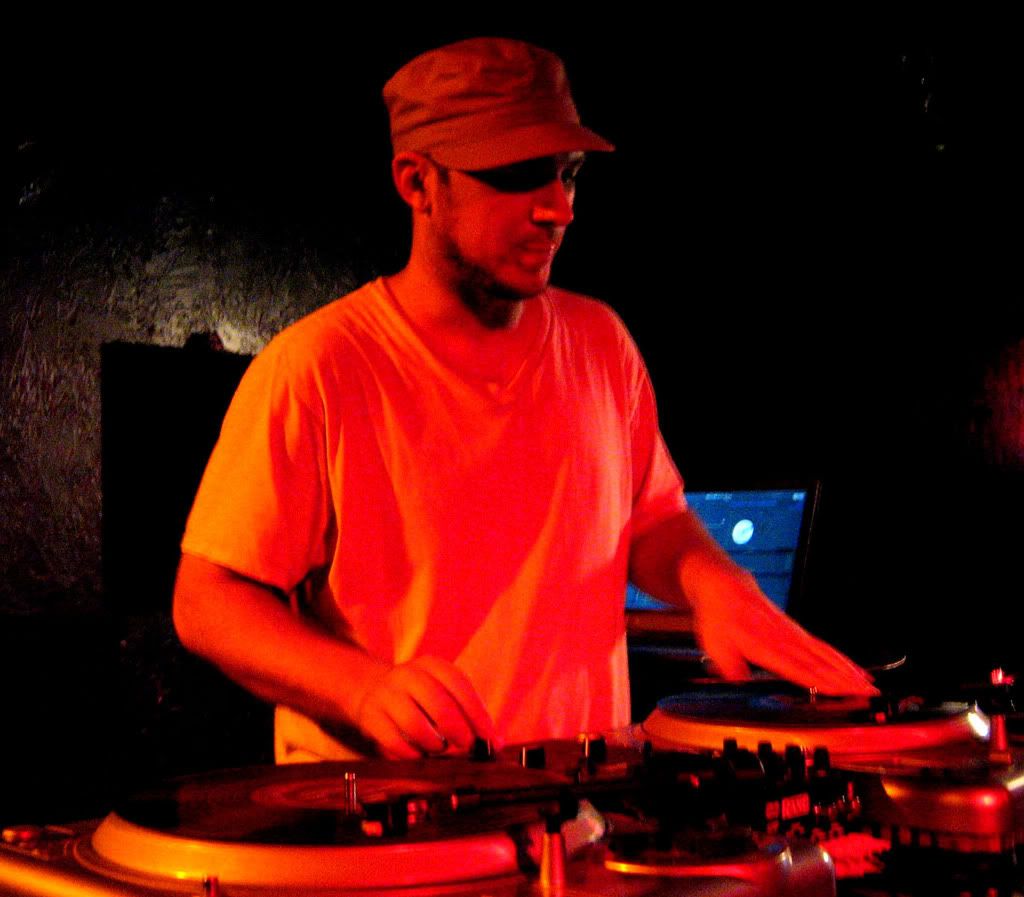 ACT:LIVE:
So, who are some producers and MC's that you are really feeling right now? Are there underground guys that you think people should be listening to?
RAIDA: Black Milk, I'm feeling Black Milk right now. You know him, he's from the J Dilla camp. He's a producer and MC.
I like Guilty Simpson and Sean Price too.
What I always like about them… is they always go back to hip-hop. Everything they do they try to keep to hip-hop. I like producers like that.
Like Just Blaze, Pete Rock (of course) and Primo. I'm a producer too, so I'm kind of picky on that.
I even think some of Kanye's stuff, well, it's ok.
I like that he understands the importance of a DJ in his show.
ACT:LIVE:
Yeah, I think what A-Trak and Craze have been doing for him has taken him farther than he would be on his own.
ACT:LIVE:
Who are some of your favorite MCs by the way?
RAIDA: It's hard to say, I like so many. But guys that I really like, well, they're not old, but they have been around for a minute. Like Talib, he really impresses me and he has some great music. He needs to be on a bigger platform.
It's hard to get past commercial radio. If they could get the same music on maybe things would be different, but if you hear "Lollipop" a million times a day, you'll end up liking it. It's all marketing.
ACT:LIVE:
You have been all over the world and worked with some of the biggest names in music, what keeps you grounded? Being a Manhattan man, I'm sure it doesn't take much to keep you close to earth, but it's refreshing to see you still humble and human.
RAIDA: First and foremost, I'm just a hip-hop fan. As crazy as it sounds, my intentions were never to make money or be famous, I just wanted to be a hip-hopper. I just wanted to be a DJ.
I'm honored to be doing what I'm doing. I see some DJs get excited to get up and have people treat them special and all that but, for me, it's just about being a hip-hop fan first. Everything else is secondary.
I feel that if everything you're doing is true to you and you just work hard all the rest will come to you. You don't need to be worrying about money and whatever else is going to come.
ACT:LIVE:
I totally agree. That's what I try to express to a lot of young artists I know.
ACT:LIVE:
I know you've been all over the world doing what you do, what are some of your favorite places to play?
RAIDA: I'd have to say Australia, Gold Coast, Melbourne, Sydney and then there's Japan, Germany, Switzerland.
Germany has always been a real official hip-hop place too.
It's funny because I just did some cuts for some guys in Germany and to get the translation down and cutting to this stuff is funny. (laughs) I had to write down all the translations where the cuts were because I didn't understand a thing. I struggled doing cuts in German.
I love traveling in general, but those are some real cool spots outside the US.
ACT:LIVE:
I don't have much more time with you, so real quick…two more questions. What's your favorite cereal and what's your superhero name?
RAIDA: Applejacks, for sure. My superhero name would be Daredevil.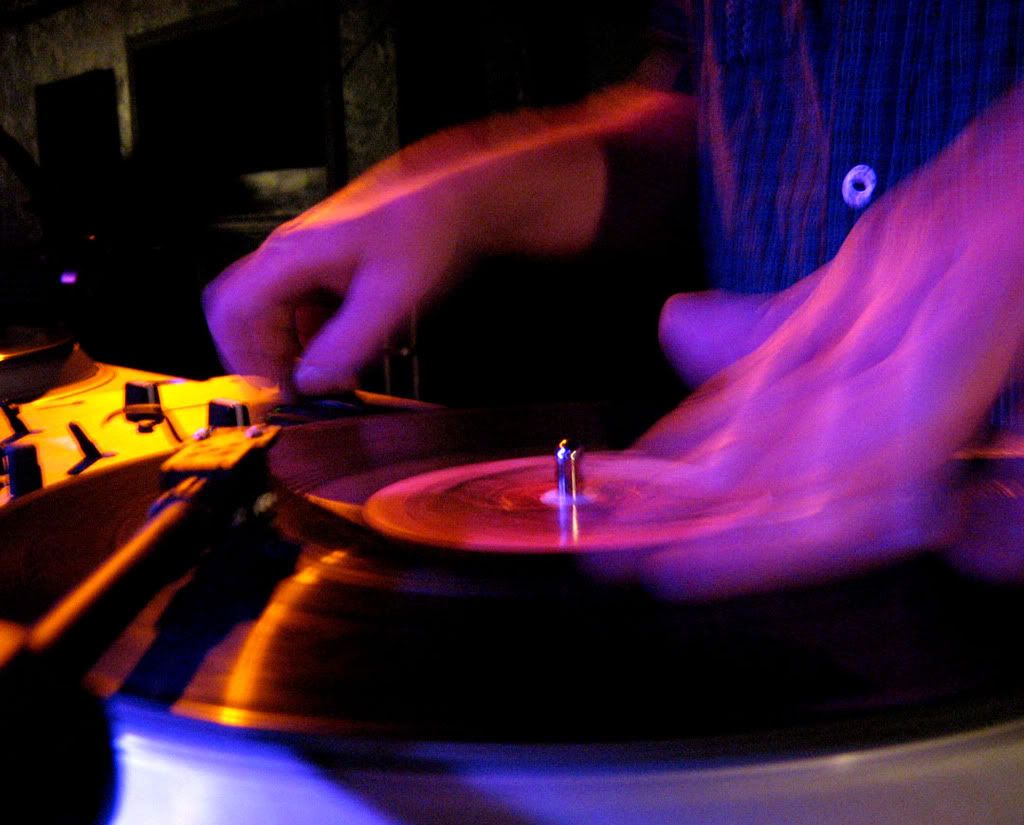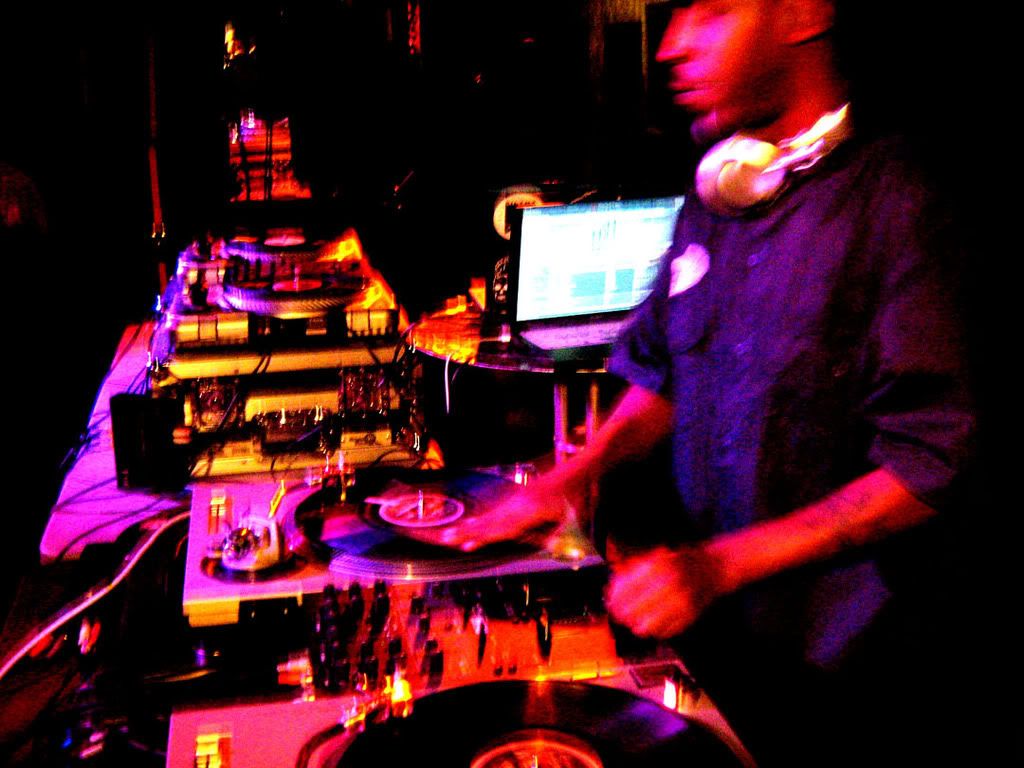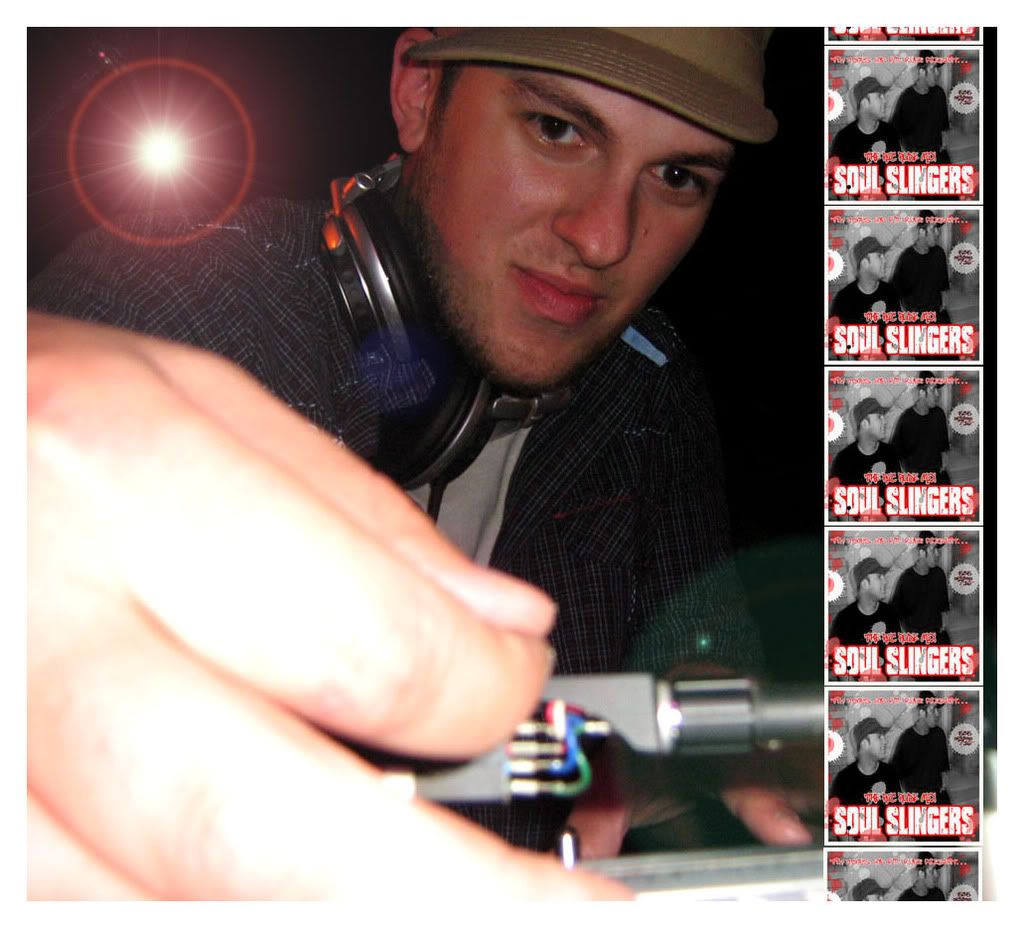 I thank ROC RAIDA for spending some time with us and it's nice to see a guy with such status still grounded and one of us.
Last night was a blast and really still hasn't sunk in.
RICRUDE and Tim Tones opened up the evening with a few songs from the new Soul Slingers CD and ROC RAIDA had a great set with a fairly good crowd in the Dub Land basement, but what made my year was, at two thirty in the morning I participated in an old-school scratch relay with Tim Tones and the Grand Master ROC RAIDA.
It's been a while since I've been on the wheels, but I will never forget that. Thanks a ton to Drew Nye for bringing in such a great party and all the staff at Dub land. RICRUDE and Tim Tones get a big thanks as well.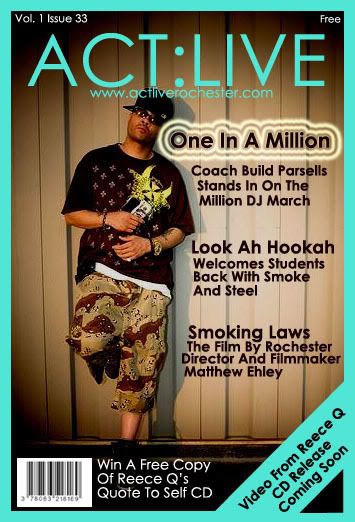 I have the next issue with Build Parsells on the cover coming this Wednesday morning kiddies! Till next time...peace.
- Games
ROC RAIDA Winning The DMC 1995
Soul Slingers (Tim Tones & RICRUDE):
Native of The City (produced by Optix)
Directed by Mike Dispenza
This guy pays some bills:

Right now we're listening to:
Gangstarr
"New York Strait Talk"
(
"Moment of Truth"
, 1998,
Noo Trybe/Virgin
)