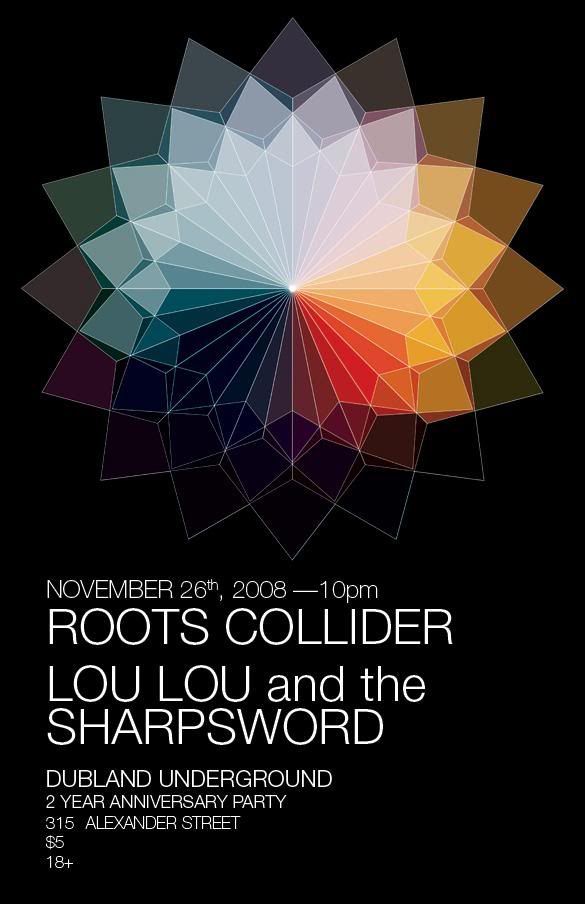 werd: james niche

Amidst the weekend meat market, better known as East and Alexander, stand a few clubs actually striving for something different in Rochester.

You have One, soon opening their upstairs and utilizing their big screen with different contemporary events. Pearl has been remodeling not only it's infrastructure but also it's appeal to many whom have always wondered and Dub Land Underground, offering live music and a laid back atmosphere.

Owner, Drew Nye, native of Rochester and an East High School alumnus, has taken his Jamaican inspired, smoke filled dreams to the spot formerly known as Whiskey.

Dub Land has quickly become home to many people within the hip-hop and reggae community and Drew is looking to branch out beyond those genres as well.

It's a two-level bar with a great jukebox upstairs and a live music stage downstairs, it literally IS underground.

Drew and company celebrate two years of parties, concerts, late nights and mayhem tonight at Dub Land Underground, 315 Alexander…next to Pontillo's.

Performing for the evening will be Roots Collider, a live instrument presentation of drum and bass, and LuLu from Thievery Corporation. If you aren't familiar with Thievery Corporation I suggest you check out this video and see what's going on. The band is an incredible mix of electronic dance and organic world music.




Roots Collider



A lot of you may know Drew from around the way, but I sat down with him to get a little more out of him. I hope you enjoy…

ACT:LIVE: So, you're a city guy, huh?

Born and raised, absolutely.

I went to RIT for college and didn't want to move away from Rochester.

ACT:LIVE: Did you always enjoy music, is that why you opened the bar or was it just a business venture?

I definitely always enjoyed music. I never played music, but my friends were in bands. My older was in a band, even when I was a young teen, so I was always around guys playing music.

His music was always all over the place and so was my parents, so I am definitely a product of that.

ACT:LIVE: Do you know who most of the artists are that come in through the door? There are sometimes a lot of club owners that really don't know what's going on in the industry.

Yeah, I was pretty interested in the local music scene before I got into here.

ACT:LIVE: Where did the Dub Land name come from?

When I was in college, I started going to Jamaica every year. That's where I really developed a love for reggae, as music and culture.

I think it's very real and very organic as opposed to a lot of music that's out there now.

It's calm and peaceful. Those are qualities I look for in both people and music.

ACT:LIVE: So, the name stems from the reggae root obviously…

Yeah, and I was looking around the neighborhood and I saw a lot of clubs that appeal to people that aren't necessarily coming down here for music or culture, but rather something more basic than that.

I though that we could appeal to the other crowd that is interested in music and is interested in seeing performances.

ACT:LIVE: I think you were the first to have real reggae at East and Alexander.

Tonic used to have a reggae night, but when you think of where the reggae was being played, you think of chasing tail, not love and peace.

I think we are the first at this corner to embrace things like jam bands and live hip-hop.

ACT:LIVE: What's your relationship been with the other owners at this infamous corner?

Well, you know, I try to get along with everybody. It hasn't really been a challenge; we all face the same struggles as business people.

We have pretty unique challenges being in the alcohol serving business.

ACT:LIVE: What are some of those challenges?

Marketing is one challenge and keeping violence to a minimum. I mean violence at the corner, not at any particular venue.

We're also trying to get people into the city that may not normally come to downtown because of intimidation or whatever. Pan handlers never help either.

I think the word of mouth I've passed along for the past two years is starting to work.

ACT:LIVE: You really seem to have your ear to the local music pavement, that's for sure.

Well, I know a lot of artists who have had many hard times with many club owners, whether it's in Rochester or elsewhere, so I try to stay on the side of the musicians and be fair.

I think with any business, it's good to be fair to the people you're working with.

ACT:LIVE: I think you've done a very good job of that.

Thank you.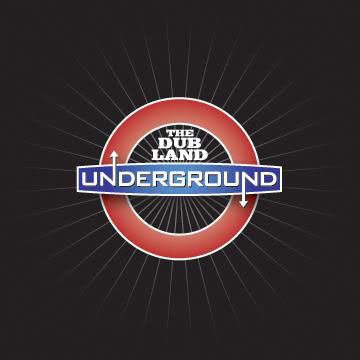 ACT:LIVE: What are your plans for Dub Land?

I would like to see more people come down on nights where they don't even know what's playing, but they come down because they know there is music playing period.

We love that everyone comes down for Filthy funk every time they're in, but I would like to see more fresh faces on the nights when they don't know who's playing too. We just want to let everyone know they can come down, every act will be great, it's priced at a value and it will be a good time regardless what genre of music.

ACT:LIVE: Any revamping in the works for the club?

I would like to see the patio expanded. I've considered doing some outdoor shows for more of a festival feel and Miguel has been working hard to upgrade the sound system, I know he'll continue to work hard on that.

We've gotten a lot of positive feedback on the sound upgrades since we've opened.

ACT:LIVE: The big two year anniversary party is the day before Thanksgiving; tell me about what's going on.

Roots Collider is playing, I love all those guys. Will and Bill and Jimmy bring a really fun energy. You can't help but at least bob your head to them.

We're really excited about LuLu from Thievery Corporation. She's been playing all over the world with them.

ACT:LIVE: Any other goodies going on for the night?

I'm just really trying to get the word out and treat it like a birthday party for the bar.

ACT:LIVE: One last question…what do you do when you're not at the bar? I know you're a golfer.

I would love to say I like to read, but the truth is, when I'm not at Dub Land…I spend time at other bars. (laughs)




Drew and family celebrate two fine years Wednesday, November 26th at Dub Land Underground. Be there.
Peace.

- Games
Right now we're listening to:
Thievery Corporation
"The Glass Bead Game"
(
"Sounds From The Thievery Hi-Fi"
, 2006,
Eighteenth Street Lounge Music
)