foto: james niche
werd: james niche

Last Sunday, Red Bull brought the Pro/Am BMX competition to Rochester for the Trick or Treat jam at the armory.

This was a huge, fun, free event put together by the good folks at Red Bull, who have been digging their commercial claws in the underground for some time now. I commend Red Bull for helping out a lot of local artists to get exposure and support.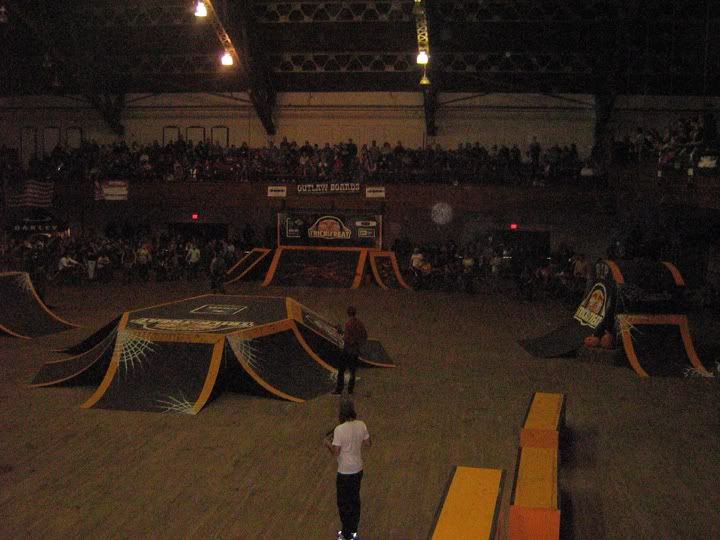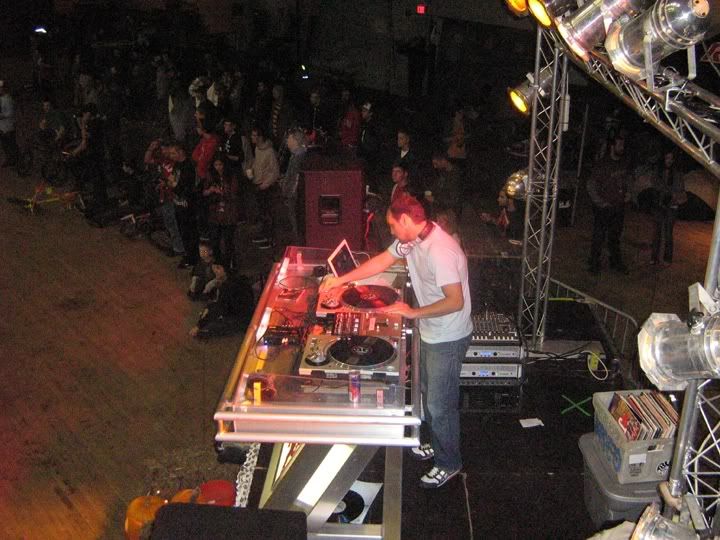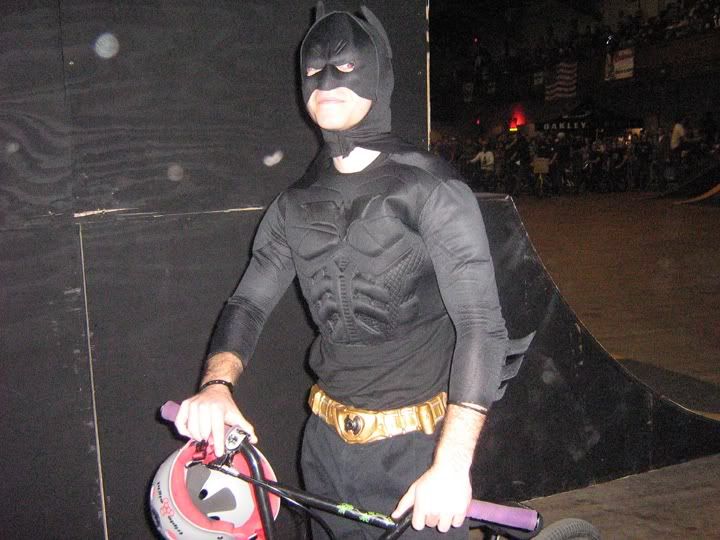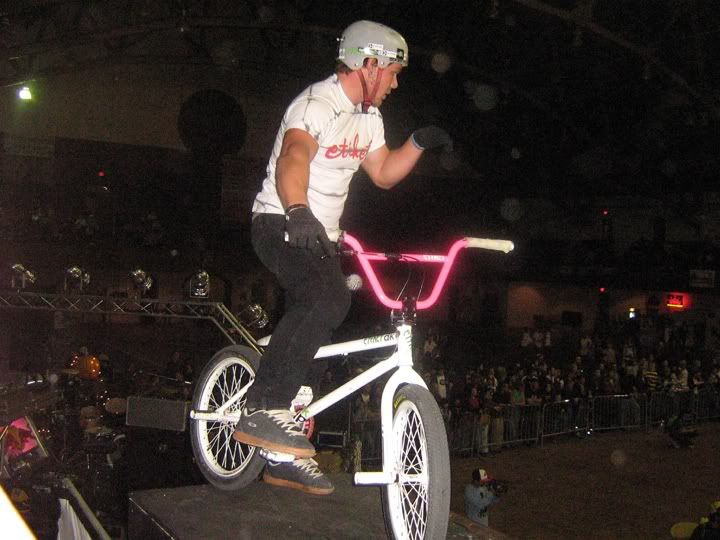 The evening began as BMX competition with a ramp course decorated in Halloween themes. These riders were amazing. Most of the guys riding are regulars of the X-Games and are from all over the world.

I met riders from Germany, Canada, Australia and England. They were all super cool and a lot of fun to hang with. Especially my boys out in Canada, cheers.

This portion went on for a few hours, then to kick off the after party, was local surf-scientists, The Isotopes.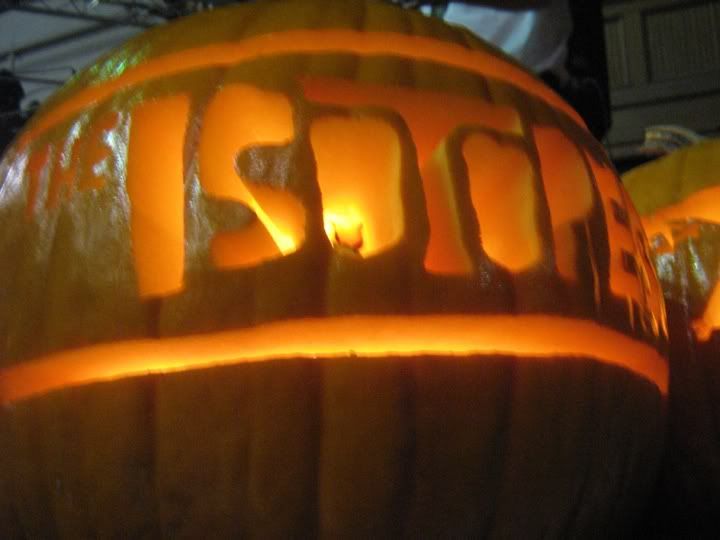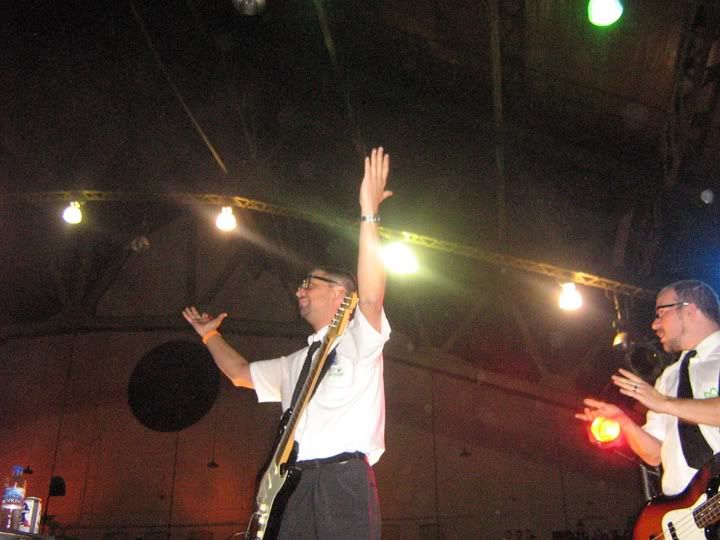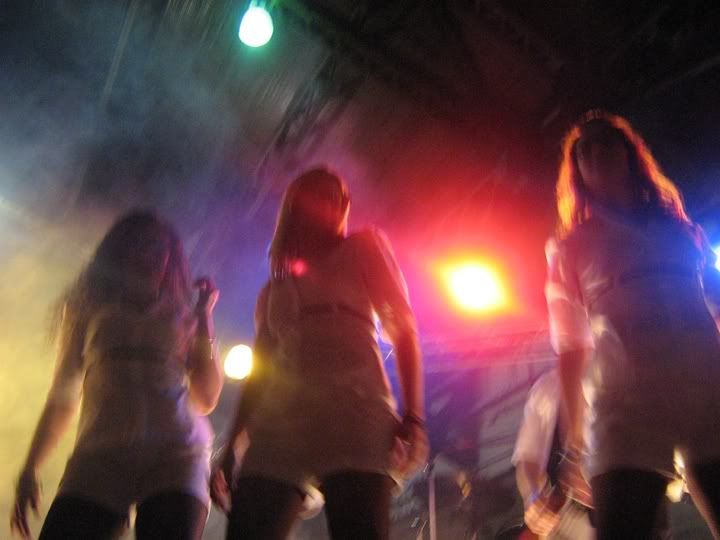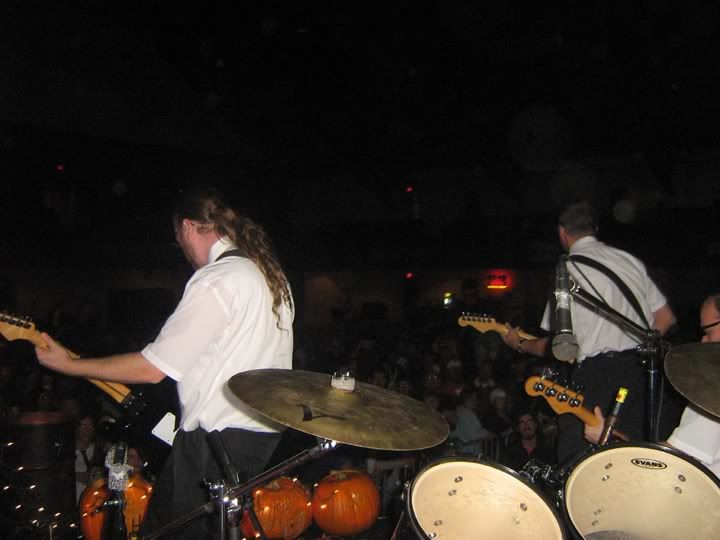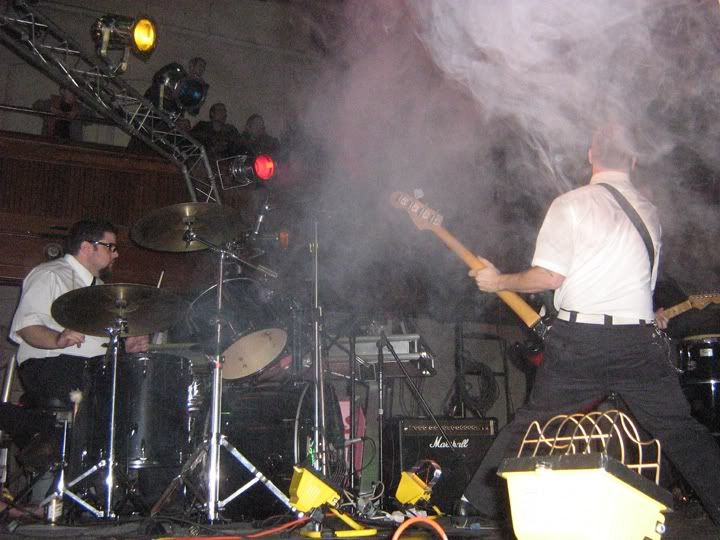 Between their go-go girls, stage set and Max Power, The Isotopes did it right.

They played right before the Kink Bike company premiered their latest BMX video.

To end the whole night was a set by local hip-hop superheros, The Soul Slingers. They ended up getting on a little late because of the video, but they put on a great show with our man M Dot Coop. The sound left a little to be desired, but other than that, it was great to see our boys on the big stage at the armory. Cheers fellas.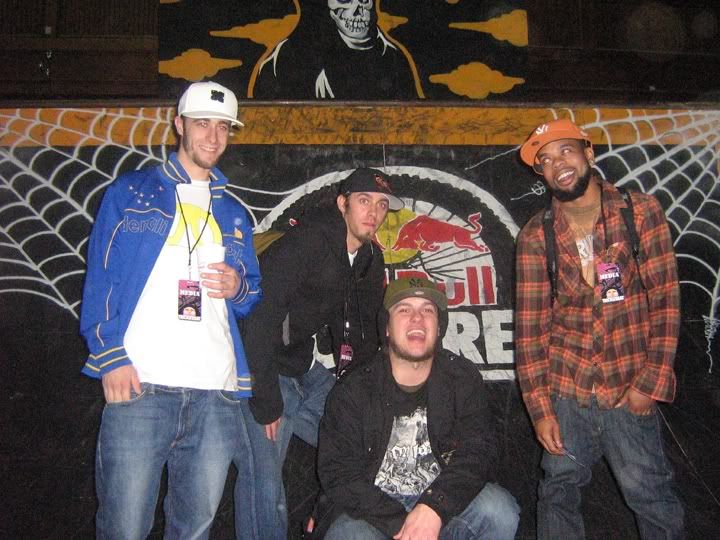 (Ben Steele, RICRUDE, Tim Tones, M Dot Coop)

Overall, it was really fun night and it was free. I love the sounds of that word.

Look for more Red Bull events coming through in the future and look out for The Soul Slingers at a venue near you.

Peace kids, we've got a big ass party tonight at Pearl...see you there.

- Games
Right now we're listening to:
Deftones
"Hole In The Earth"
(
"Saturday Night Wrist"
, 2006,
Maverick
)