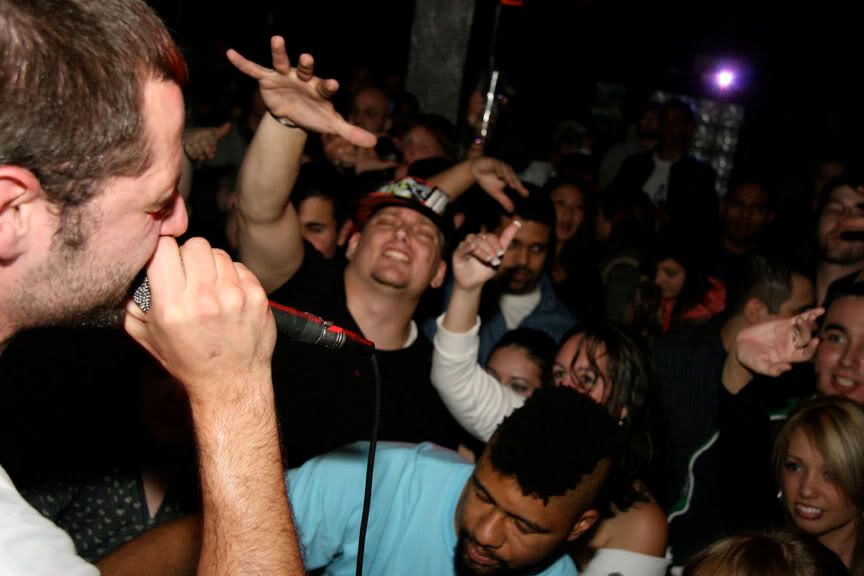 werd: james niche
foto: djb


Ok, so I can't be that guy that does a big review on his own event, but I have to at least got to get the pictures up online and acknowledge quite a few people who helped to make this event a success.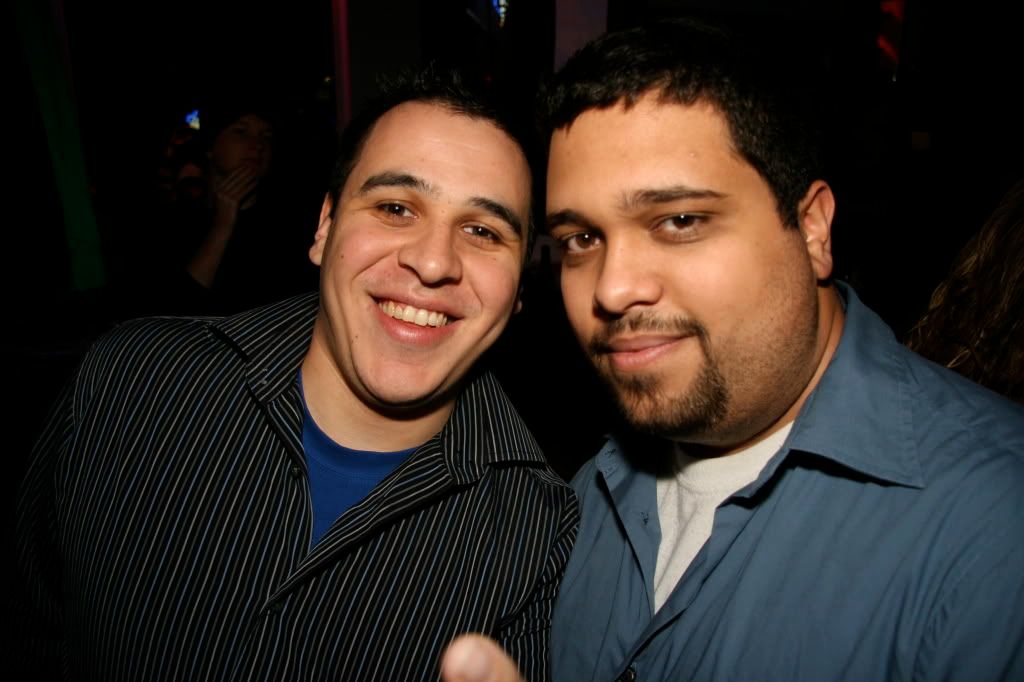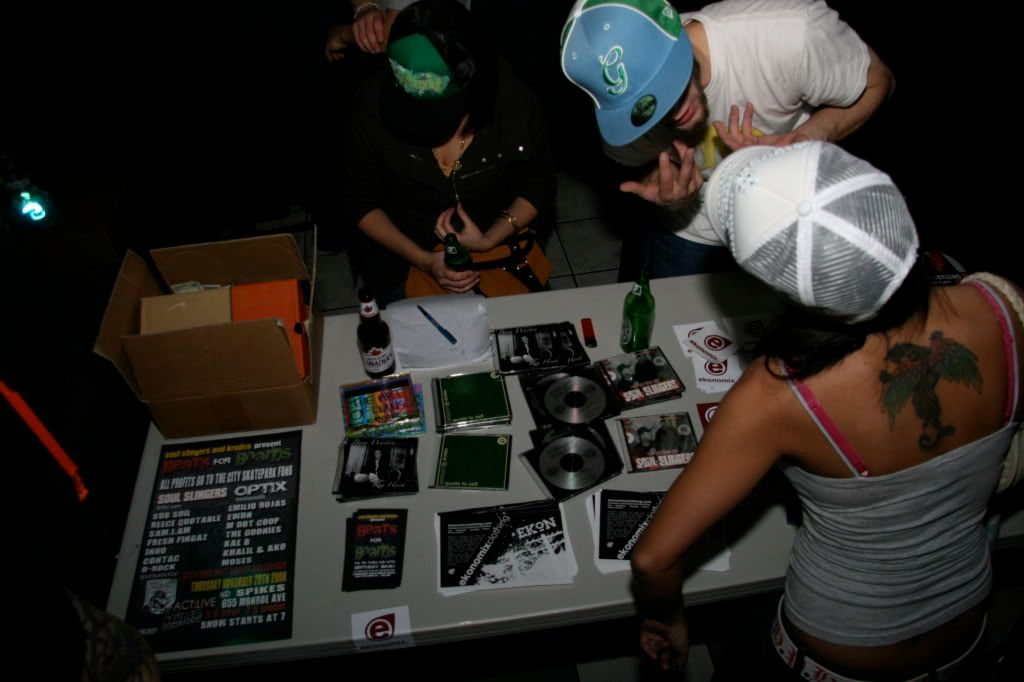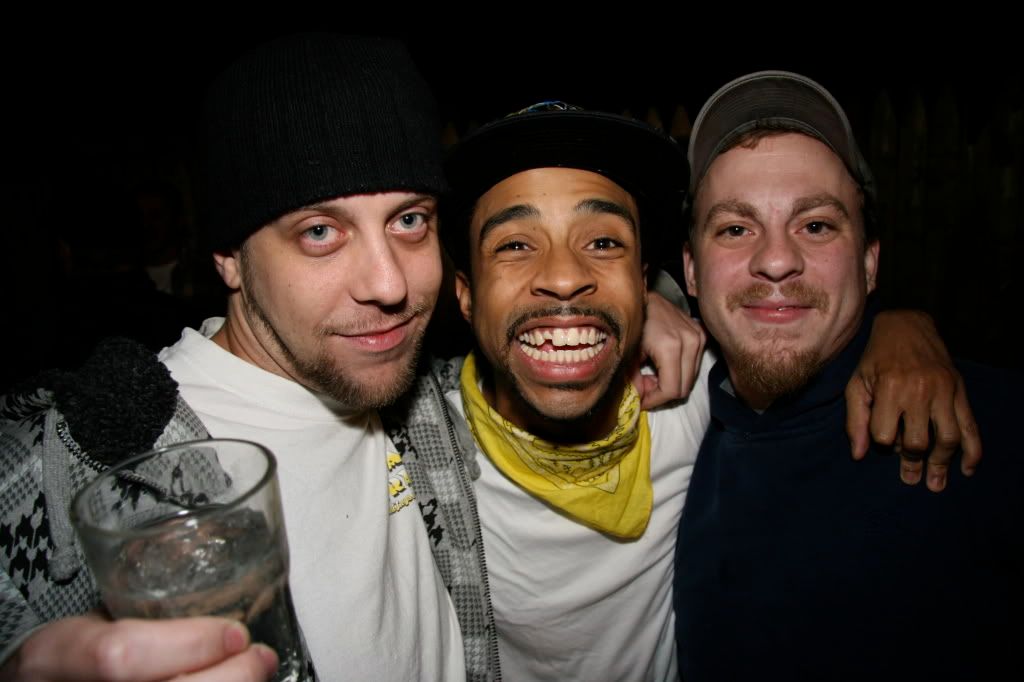 From the looks on everyone's faces, the event was another successful chip into the Rochester hip-hop scene. I really feel it's safe to say we are doing away with hip-hop as usual in Rochester.

To the performers, once again, you all did a great job. To Nicholas G. Baish, the visual display downstairs was incredible and set new tone to the stage. To Elliot at Ekonomix Clothing, thanks for the gear and great attitude. And, last but certainly not least...huge thanks go out to Crook, Downer and Cash for painting some sick hats all while being crammed in a two foot box.

Those hats looked sick and I know everybody dug it.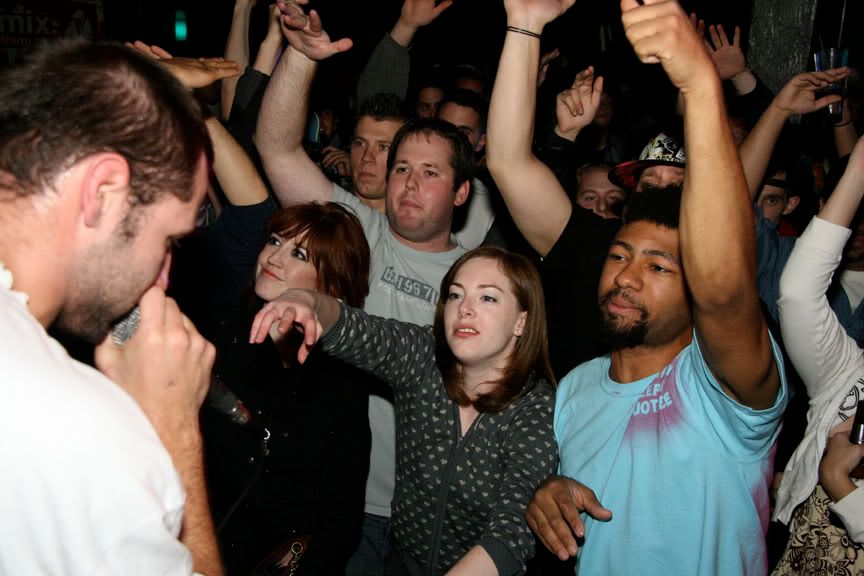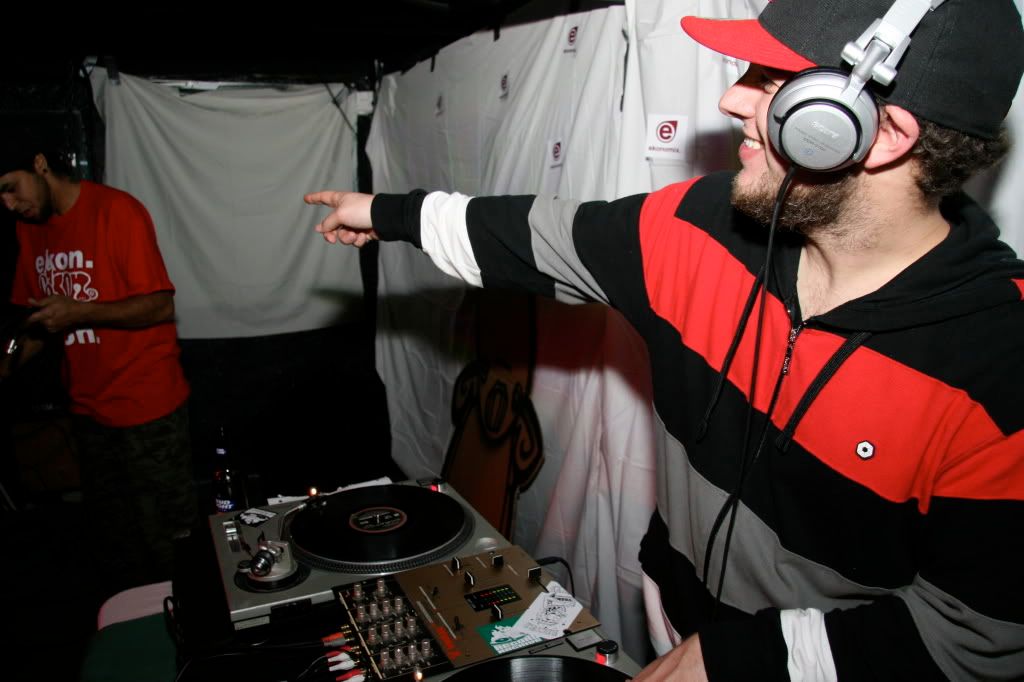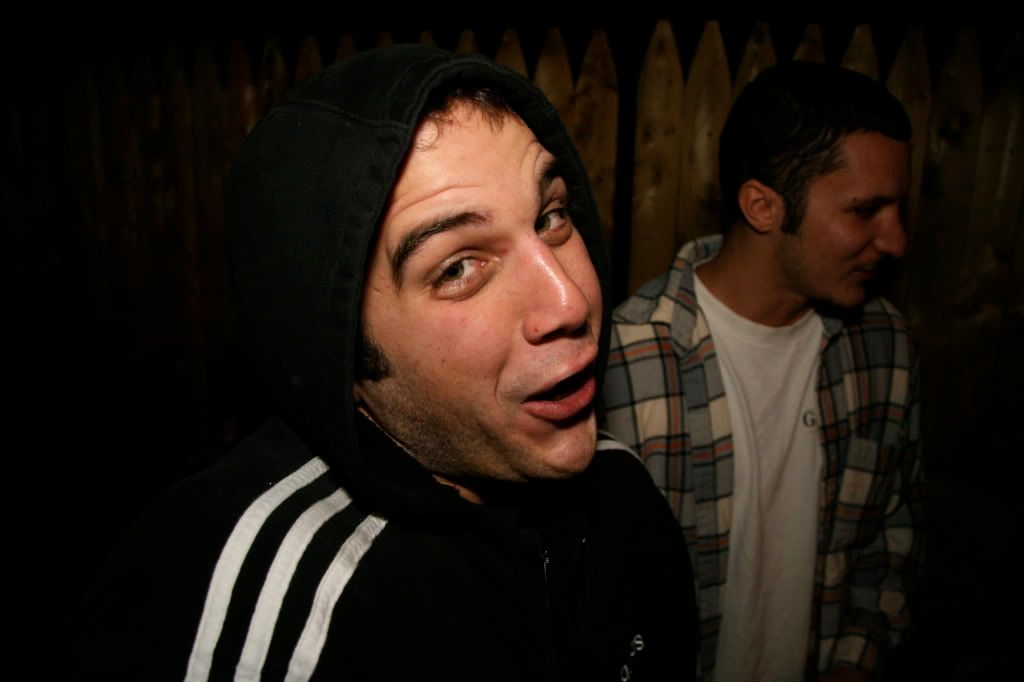 Those guys really do work their asses off at the events they attend, so please, make sure you tip them when you see them tomorrow at the Ugly Sweater Party. (Montage-9pm)

Crook, Downer and Cash will be painting on vinyl records at the party tomorrow, for free. Tip them....do it.

I need to thank Drew Nye and the staff at Dub Land Underground for being helpful every step of the way in planning events there, we all look forward to the next one.

I guess the list of thanks goes like this...

Big thanks go to:
Drew Nye, Mike Dispenza, Tim Tones, Elliot and Ekonomix Clothing, Pat Gaffney, Frank DeBlase, Betsy Matthews, Emily Shearing, Rich Paprocki, Dick Storms, Danny 'Knuckles' Sullivan, Jennifer Oster, Coach Build Parsells, Optix, D-Rock, E Moore, Rey Hook, Snacks, Destroy, SubSoil, Extreme Graphix Tattoo, Leonius, Thread, Krud Co., Colleen Condit, Jason Bayer, Lucy Warnett, PyInfamous, Sam.I.Am, DJ Nugz, Husky, Dusted Diamonds, Hrvi Who, Reece Q, Bobby Light, Hoogs, SMD, Grizzly, RIPROC, A-Ko, Crook, Downer, Cash, Nicholas G. Baish, Dub Land Underground...

That is in no particular order and if I forgot someone let me know...

Also, if anyone has pics or video from the event please submit it, we would love to put it up!




Check out the next attachment with info on the next event, Live! From The City Of Molotov, In The Province Of Gun

- Games
Right now we're listening to:
Ill Bill
"My Uncle"
(
"The Hour Of Reprisal"
, 2008,
Uncle Howie
)