werd: james niche
foto: al fox

"You get what you give", reads the sticker on the scanner at Dorje Adornments, Nick Giordano and Bonnie Harter's body and fashion baby.

I think there is no slogan that suits the shop and it's attitude better.

Long time DJ and pierce-ologist, Nick Giordano has been helping to make the world a 'prettier place' since the late nineties and has taken his expertise and fashion taste to new heights with his space below Love Hate Tattoo.

To those that don't know, Dorje Adornments has been open for close to three years below Love Hate Tattoo on Alexander Street in downtown Rochester.

It's a great place to relax, learn about the culture of piercing in fashion and get back with some Erykah Badu.

I spent some time with Nick Giordano this week to find out a little more about this DJ/Owner and what really makes the business tick...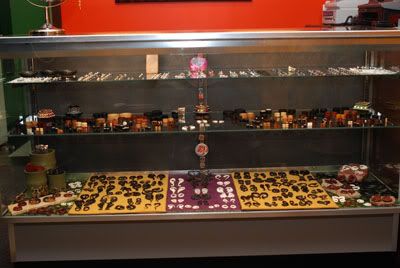 ACT:LIVE: Give us a brief history on the shop and yourself, Nick.

Well, I started out at another shop as an assistant manager, and then moved on to another shop as a piercer. I went through the whole piercing thing and doing it other people's way, but other people weren't doing what I really wanted to do.

They weren't carrying the jewelry I wanted or taking piercing to the level I thought it should be at.

ACT:LIVE: What are your thoughts on what it should be like?

I thought it should be a more fashionable thing. It should be more than just going to the mall and buying plastic plugs that a million other people have.

It should be more about really beautiful jewelry and a great place to put it on yourself.

That's how Dorje (Adornments) was born.

ACT:LIVE: How did you select the location for the shop? Did it just make sense to open up below Love Hate Tattoo?

Jett (owner, Love Hate Tattoo), called me one day and said that the record store was moving out downstairs and he wanted to offer the space to me because he thought I should open a piercing shop in it.

Sure enough everything fell into place and I got all the money needed to open it…that's kind of how it started.

There is a lot of crap (jewelry) in this city…and people are charging a lot of money for it.

I would rather sell beautiful jewelry at a lower profit margin.

My biggest motivation behind opening was offering fabulous jewelry.

I know that not all of Rochester has seen all the jewelry I have, but I know when they see it, they will love it.

ACT:LIVE: What kind of jewelry do you offer?

We have stone, we have hand-carved wood designs and a lot more, but the most important thing to us is that they are all fair-traded and organic.

The idea of selling only fair traded jewelry is the belief that me and Bonnie (Harter, the not-so-silent partner and good friend of Nick) founded Dorje on.

We have expanded too. We just got a brand new line of 14k gold and leather in. We're trying to show Rochester that the art is far deeper than just a few beads on your face.

You can come here and support fair trade and not buy cheap plastic plugs and cheap metals made in sweat shops for the masses.




ACT:LIVE: Where did the name 'Dorje' come from?

It's a loose translation of the Tibetan word for indestructible. It can also be interpreted as an 'indestructible or unshakeable foundation built on truth'.

I thought it was the perfect (name) for the shop…it's timeless.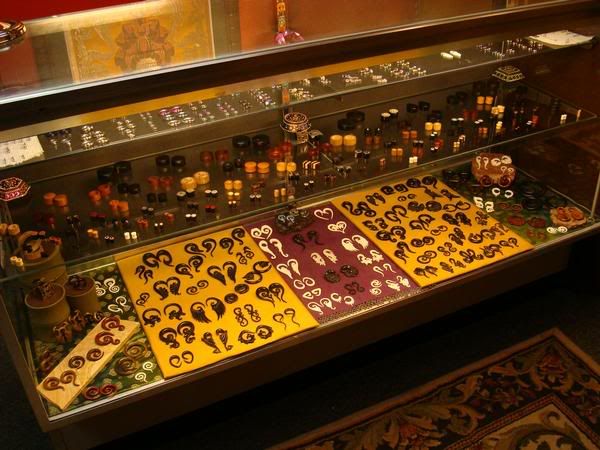 ACT:LIVE: How long have you been open?

Two and a half years. April will be our three year anniversary.

ACT:LIVE: Have you ever advertised much?

We never really advertised, word of mouth and keeping clients has been our biggest asset…the business just kind of formed from that.

We have a really tight knit group of friends and clients in this city that know when they come here they will get treated like family and will get beautiful, ethical products.

I love being apart of people's lives and make people happy on a daily basis.

We also refer all of our clients to area merchants when they are from out of town or just don't know where to go.

We will always refer to friends to places like World Hair, to get their hair done, or Thread or G Inc. to get some of the craziest clothes in Rochester.

Why go to the mall? Fuck the mall. You look a lot better when you don't shop at the mall anyways.

ACT:LIVE: Well said.

That's the way we think here.

That's what really great about ACT:LIVE, too. You are supporting local talent and directing people to what is going on in Rochester.

Why not have people looking better and doing cooler things. We help to make the world a prettier place because, trust me, there are a lot of busted looking people running around out there.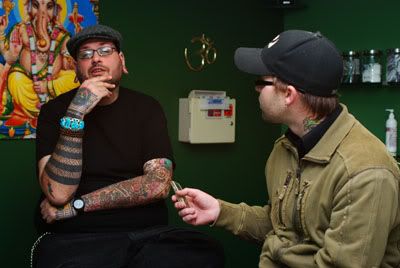 ACT:LIVE: So what's new with your personally? You have been DJ Nikl for years now and have a new mix, right?

I had a residency at Tilt for a long time and have a new mix out, yes. I'm spinning some records at 289 (289 E. Alexander), this Wednesday, with Jonny (Herbert).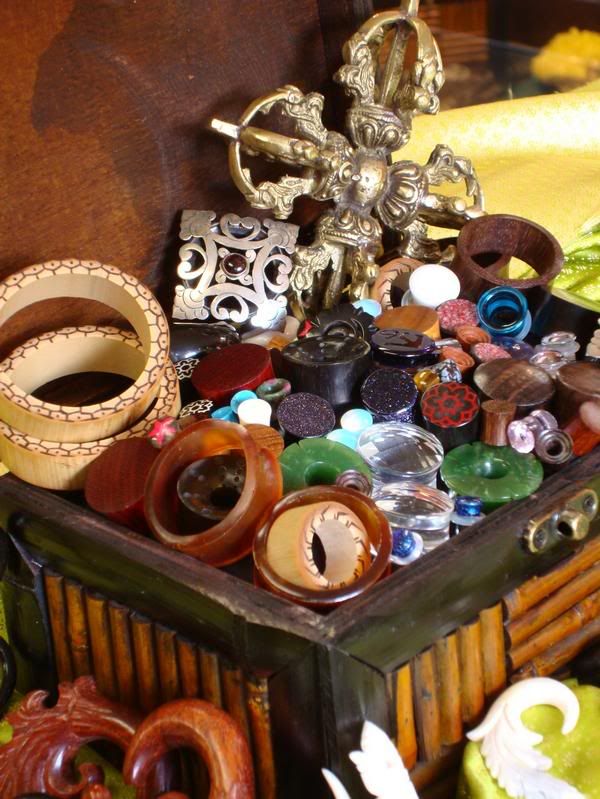 ACT:LIVE: Any parting words?

I can't express enough how important supporting local business is to me. We support it all the way and say fuck the mall.

There are so many creative businesses like Thread where you can get stylish clothing, G Inc. where you can get crazy designs, Victor (Gomez, owner G Inc.) is such a sweetheart.

Or, Godiva's if you want some vintage, it's all here. So…please support your local businesses.



Dorje Adornments carries these fine products:

Evolve - Stone PlugsHERE

Tawapa - Fair traded, hand carved organic designs in bloodwood, ebony, sabowood and buffalo horn. As well as Hill Tribe Silver, and eyelets in .925 Sterling Silver and 18k goldHERE

Maya Organics - Bloodwood, manzinita burlwood, areng wood, and granidillo plugsHERE

Heart on Sleeve - Locally made hardwood plugsHERE

Gorilla glass plugs - Soda lime, borosilicate and diachronic glass plugsHERE

Body Vision Los Angeles - 14k white and yellow gold jewelry with real gems (we are the only store in Rochester to carry their line, worn by Kimora Lee Simmons and Jenna Jameson)HERE

Industrial Strength - Stainless steel and titanium internally threaded body jewelryHERE

The Wildcard Collection - High fashion leather holster bags and beltsHERE


Once again, they are right below Love Hate Tattoo at 217 1/2 Alexander St. Rochester, NY and also online HERE

See you round kids...

- Games
Right now we're listening to:
Jill Scott
"A Long Walk"
(
"Who Is Jill Scott? Words & Sounds Vol. 1"
, 2000,
Hidden Beach
)