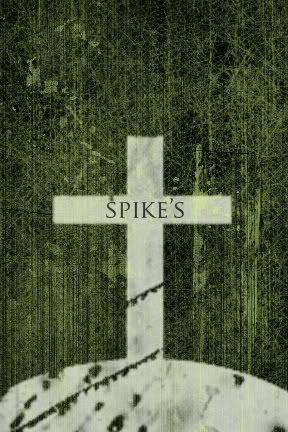 werd: james niche
After about five years of serving Rochester, Spike's on Monroe Ave (across from Oxford's), has closed it's doors to drunken misfits of Monroe. Just as
Tim Tones
, Rochester hip-hop DJ, began to create a steady night for local artists to practice their craft away from the big stage.
We had a lot of fun there for the past six months, throwing some great parties right before the holidays, sneaking in our own liquor and passing blunts in the parking lot.
It was a place where hip-hoppers could do their own thing amongst their peers and test new material.
It was also a place that never got cleaned and was falling apart. The fact that the tap beer tasted worse than big-foot's dick probably didn't help either.
We wish Donna, the now ex-owner, the best of luck if she is planning another venture in town. It's too bad.
So, now we find the next great spot to fill with our pre-holiday madness and hip-hop mayhem.
Rest In Peace, Spike's. It was good while it lasted.
- Games
Right now, we're watching: