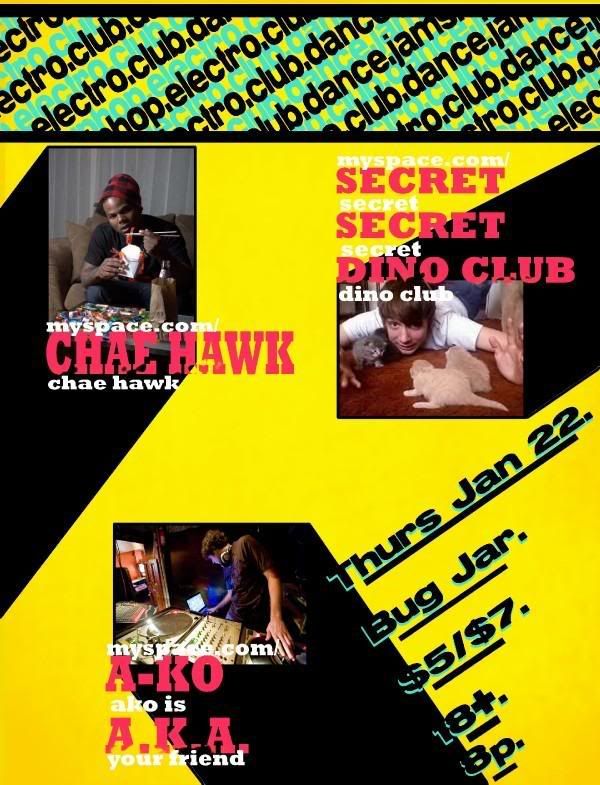 werd: james niche
Tomorrow night, at The Bug Jar, the Western New York State of Mind Tour is rolling through, courtesy of our man DJ A-Ko and crew.
I wanted to make sure I mentioned this show and get a few words with the headliner,
Chae Hawk
.
Chae is a Buffalo, NY native, but has been working in Brooklyn on his craft for the past few years.
Chae, most certainly, has a commercial appeal to his music, but can't be compared to any of the commercial bullshit that pains our ears daily.
You can tell the dude is all about having fun, keeping it real and makes it clear that he is the dude at the party you want to hang out with. If LL Cool J's swagger married Del Tha Funky Homosapiens' lyrical sense, you would have something very close to what Chae sounds like.
The tour is coming to The Bug Jar, Thursday the 22nd and should be another great night for networking (all you hip-hoppers) and a really good show.
Here's a few words a I shared with Chae this past evening...
ACT:LIVE:
I saw on your MySpace page that you have some involvement with MTV, can you elaborate?
The contract we have with them gets a lot of my music onto their shows. We're hoping to get as many votes as we can through them, because as you know, you have to do everything you can nowadays. The rules have changed.
ACT:LIVE:
What's the CD you are pushing now, and is that the reason you are doing this tour?
This tour just needed to happen. My career is starting to blossom and this tour is a way to christen what I have been doing and get it out to some more people before we head to bigger things.
The CD I am pushing is the 'Nickel City Varsity' EP, you can get it on iTunes now.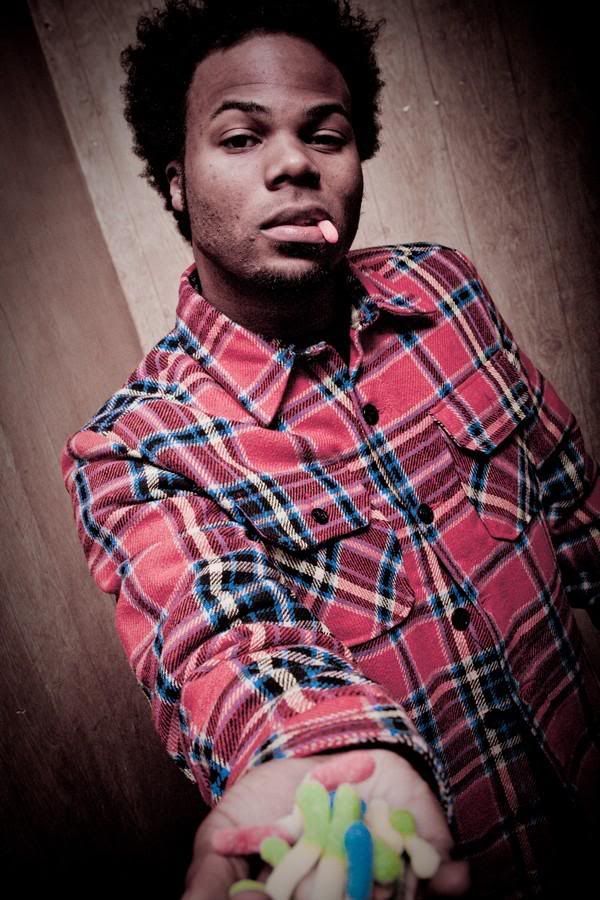 Chae Hawk
ACT:LIVE:
Who is the master of production on that disc?
That's my partner L-ION. He's my partner in crime with this new genre of electro-swag.
ACT:LIVE:
It's a new sound and I really like it. It incorporates a lot of dance elements that I dig, plus it's got that party rock swag that everyone can get down to.
That's exactly what it is, man.
I've been doing hip-hop for over ten years so I have to keep up with who I am. I have changed over the years and have become a different person, so the music will follow.
ACT:LIVE:
So, what's the state of hip-hop out in Buffalo? I figure you might have some insight on that.
It can be real down and out sometimes. There seems to be a lack of unity or brotherly love. Everybody got the picture that they need to just do it on their own and develop their own following.
I felt like I was becoming a bigger fish in that pond, that's why I moved to New York. I needed to work harder to get more results in a market where I am essentially, a stranger.
ACT:LIVE:
How did you hook up with our man A-Ko?
He actually reached out to me, and I have just been impressed with his eagerness and energy.
We've been trading shows back and forth.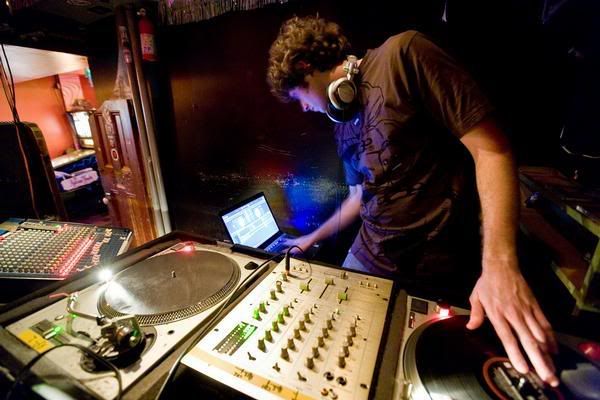 DJ A-Ko
ACT:LIVE:
Can you tell us about the 'Secret Secret Dino Club'?
He's a young man who's management reached out to me and thought that we would be a good mix together.
Secret Secret Dino Club
ACT:LIVE:
So what's your history in Rochester? Any?
I actually went to Brighton High School until my sophomore year.
Chae Hawk will be performing with:
Secret Secret Dino Club (Syracuse, songwriter)
DJ-Ako (Rochester, electro-swag)
Check them out tomorrow at The Bug Jar, son!
- Games
Right Now, We're Watching