werd: james niche
"Life's as good as you want it to be/I ain't no thug, I'm a man of the streets"
- Prozack Turner (Man of the Streets, The Secret Knock)
"I hate your record/You're a fraud and you're faker than a no blood for oil bumper sticker on a Navigator/I love music, I hate the music business/It's more depressing than an orphan on Christmas"
- Prozack Turner (Piano Banger, The Secret Knock)
It's the attitude and lyrics like these that have kept me listening to these guys for years now.
I know they aren't from Rochester, but with the help of ACT:LIVE, Foreign Legion will be crashing the Rochester hip-hop house party within the year.
Fresh off of a European tour and in the process of promoting their new label,
Hunger Strike Records
, Foreign Legion (Marc Stretch & Prozack Turner) have released "The Secret Knock" EP to hold everyone over until the release of their "Night Moves" LP.
If you go to their website, they are offering a free copy of the vinyl to anyone that gives a good review of "The Secret Knock". I couldn't care less about that. (even though I rocked the "Kidnapper Van" vinyl, from 2000, until it broke)
I care more about getting the east coast informed on one of the most talented and hard-working duos in hip-hop. West coast style.
I first picked up their 2000 release, "Kidnapper Van: Beats To Rock While Bike-Stealin'", at
Skyehigh
while record shopping years ago and loved that vinyl ever since.
It's not only the presence that these guys possess, but the lyrical content and subject matter is something everyone of you in the game can relate to, just take the lyrics to "Full-Time B-Boy", for instance:
"Prozack was rocking mics when Michael Jackson was still black/way back/before it was hip to flip scripts/And kids who packed heat in the street, well, they were suckers"
"Another day/searchin' my ashtray for change/my neighbors see me broke as they look at me strange"
"They don't understand it takes more than mic skills/and rhymes don't mean a thing if you can't pay your bills"
Lyrics to make you laugh, lyrics to live by in the hip-hop game.
They have had a couple different DJs in their reigns over the years like,
DJ Flip
and DJ Design, but these guys have stood strong on their own through lost label offers, empty promises and the ups and downs of life in general.
Fast forward from 2000 to 2008, when they opened the doors of Hunger Strike Records to the world.
They have seen record label offers come and go, they have seen the same labels rise and fall, so they decided to do their own thing. I think that was the right decision for sure.
"The Secret Knock" is no exception to their witty writing style and message to the music world that this game is nothing about glitz and glamor, but more about hard work and staying true to your roots, friends and art.
Foreign Legion is a great example to all you hip-hoppers in the game on how to stay up, work hard, do it yourself and most importantly, have fun and don't take yourself so seriously.
I'm looking forward to hearing the new album, "Night Moves", but until then you can go to their website and download "The Secret Knock" and get your FL on. It's a great CD produced by G.Koop, IntroBeats and Prozack Turner.
Here's a little bit about
Marc Stretch
, straight from Hunger Strike Records.
"Imagine one of those little circus clown cars that seems to have an infinite amount of interior space. If you could stuff Rick James, Biggie Smalls, Richard Pryor, Stevie Wonder, Redman's Uncle Quilly, Malcolm X, Sho Nuff (of The Last Dragon), and Lando Calrissian inside... what would a conversation in that car sound? Sit down with Hip Hop's Rubik's Cube, Marc Stretch, and you may just find out.
Grandson of a hog farmer... son of a U.S. Army sergeant... Stretch is no stranger to hard work or bacon. As a true member of Hip Hop culture, Stretch has been an active practitioner of all the elements. A B-boy, graf writer, M.C., and [most recently] a D.J. Whether it be rocking a circle or rocking a stadium crowd, Marc Stretch comes to play hard.As a member of the Northern California super-group, Foreign Legion, Stretch has managed to go further than any of his therapists or guidance counselors ever thought he could. He's rocked a myriad of events and locations, both at home and abroad. He's graced the stage with such greats as Gangstar, KRS One, Ice T, Masta Ace, Pete Rock, Sheilds & Yarnell, Willie Tyler & Lester, Gallagher and Charo, just to name a few. Rumor has it that he was actually supposed to be the original Arnold Drummond but had to drop out of the role after a big wheel stunt went freakishly wrong.
Fast-forward 20 years later… after a whirlwind set of world tours with Foreign Legion and The Fabulous Legionettes, Stretch took the time out to devote his energy to another passion of his ... women straight of the penetentary that wear doo-rags... after he was done with that, he decided to add djing to his repertoire. Always a student of Hip-Hop, Marc quickly began to show prowess and skill with that as well.And this brings us to present day. As a member of many different groups, Marc Stretch has proven to be one thing... consistently excellent. Whether it's rocking a mic or ripping the wax, Stretchito will give you what you need or your money back."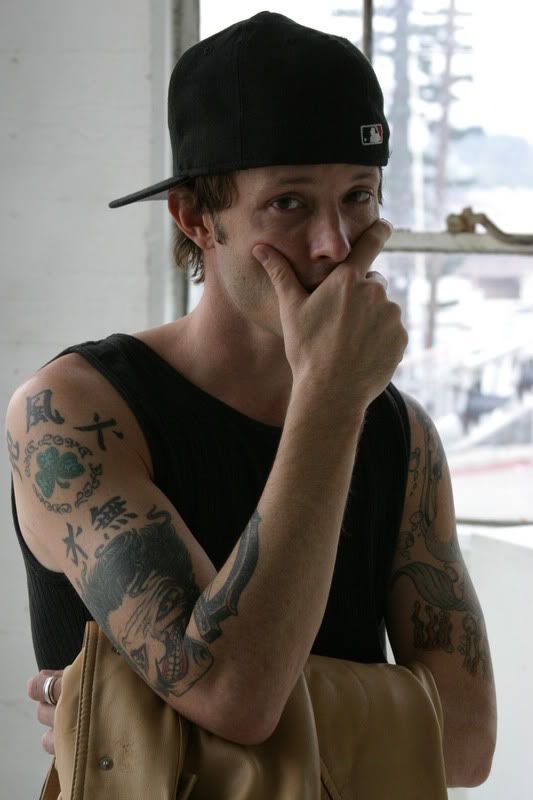 And a little bit about
Prozack Turner
straight from Hunger Strike Records.
"When the late journalist Hunter S. Thompson made his famous comment about the music industry being a place where "good men die like dogs," he struck a chord with a long list of musicians who had every reason to be resentful over how frustrating the industry can be at times. There are many sad stories on the music industry's boulevard of broken dreams -- the aging R&B songwriter who winds up working for an HMO because he isn't getting the royalty checks he should be getting, the folksinger who thought she had it made until her label hired a new A&R person who didn't share the previous A&R person's enthusiasm for her work. But thankfully, many talented artists keep plugging away despite major setbacks. For example, California rapper Prozack Turner (of Foreign Legion fame) was dealt an unkind blow when, in 2003, the Universal Music Group acquired the music division of DreamWorks (which he was signed to at the time) and his solo album, Death, Taxes, and Prozack, was shelved (although bootleg copies were circulated in hip-hop's underground). Despite being understandably soured on the music business, Turner went on to record another solo project, Bang a Thon, and released it on his own label, Hunger Strike Records, in 2006 -- and it's a good thing that he did because this is a solid hardcore rap/alternative rap outing that shows a strong affinity for the b-boy experience of the late '80s/early '90s but does so without sounding dated (by 2006 standards). Turner has been quoted as saying, "I like to write songs rather than just rhymes," which is an accurate statement because instead of simply flowing aimlessly, the West Coast MC usually tells some type of story whether he is rapping about the challenges of touring ("I Wanna Go Home"), social problems ("World's an Uproar") or adult film star Adriana Sage ("The Ballad of Adriana Sage"). The latter isn't raunchy; instead, Turner's ode to Sage is surprisingly thoughtful and finds him wondering what she is like as a person off-camera. Actually, the tune's thoughtfulness is not out of character for Turner, whose healthy balance of fun and intelligence serves him well on this memorable solo disc."
Foreign Legion has had a slue of videos and singles over the years, so I thought I would leave you all with a little taste of that.
These guys will be all over the US for the next year, DJing, MCing, smashin' your girl and crashin' the party; all to promote the new label and new projects in the works.
ACT:LIVE was working on bringing them here for an October date, but that will be pushed back to the winter or spring for a big show here in the ROC.
I urge you all to check out their MySpace pages for music and check the label out online before they come. Those links have been highlighted above in the article.
The music video "Hungry" from Prozack Turner's album "Bangathon"
This is the single "Full-Time B-Boy" from Foreign Legion's album "Kidnapper Van"
Here's an interview with Prozack Turner you should find interesting:
Hope you like it kiddies...peace.
- Games
Right now we're listening to:
Reece Q
"Acid Key"
(
"Quote To Self"
, 2008,
ACT:LIVE MUSIC
)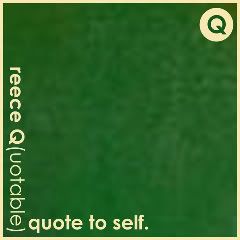 This article is powered by:

For advertising information contact us at actliverochester@mailcity.com