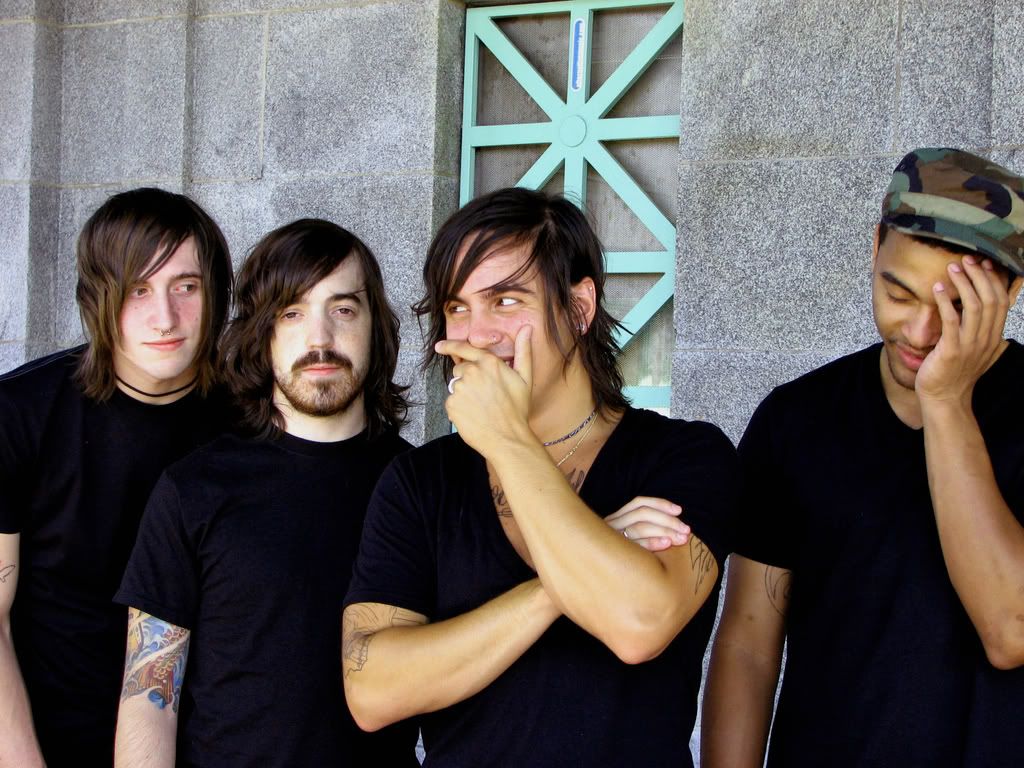 werd: james niche
This past summer I had an interview scheduled with a young band named The Boy And His Machine and a young man named Joey Arena.
The interview never happened and neither did the show, but now months later I finally sit down with Joey Arena.
This Rochester guitarist has been in more bands than most people have toes, but I wanted to talk to him about the latest project he has begun since his departure from The Boy And Hi...well, that is just too damn much to spell out.
Joey is well known in the music community and is most commonly referred to as cocky, but I found him to be friendly and fairly easy going. He seems to have a good grasp on what he wants out of life and what he needs to do to get there.
Don't hate, participate. Cheesy, but true.
His passion is over the top rock and roll. He likes it big and thinks he'll get there.
His new band, Young Bloods, has a song that I listened to called "We Own The Night". I have worked in rock for a number of years and am familiar with what's going to make it and what's not and in the case of this project, they have a good chance.
Joey's vocals are unique as he will tell you, you can definitely hear Rochester in his vocal chords and he knows how to write a song. Joey has a great sense of timing and melody with his writing. The little vocal effects in the segways are great too. I'm a fan of the digital era.
The group as a whole sounds tight and ready for radio. The hook is there and the production value is a sonic A+.
I'll let you get into the interview now and get to know him a bit better...
ACT:LIVE:
We begin talking and he's telling me about his new project, Young Bloods.
I get a phone call…telling me they got wind of the page and the music. I don't have to mention names, do I?
ACT:LIVE:
No at all, so what happened next?
Well, they said they were impressed with the music and I thought that was sweet, but we'll see what happens…who knows.
I met up with my bassist Andy, who left The Boy And His Machine with me, and we decided to pursue this, this is something good we have here together.
Everything is starting to move so quick right now for us. We have four out of five permanent members and are looking for one more. I wrote all the music and have recorded some tracks too.
We're going to be featured on a Hot Topic compilation, that's coming out pretty soon as well.
ACT:LIVE:
Do you have a name for this project?
I have a name yes, it's Young Bloods. I know everybody will think it's a heavy hardcore band because it has "blood" in the name, but it's a rock and roll band.
It's a reference to that young blood, when you're full of life.
ACT:LIVE:
Young blood was always a slang term for a young guy on the street where I come from.
Yeah ,exactly, my uncle used to say that all the time. My other uncle used to call me "hot shot", but using that is too cocky. (laughs)
ACT:LIVE:
What are some of your influences and favorite bands? National or local.
Foo Fighters, the rockabilly side of Every Time I Die, The Misfits, Juliana Theory, Saves The Day…you put all them in the pot and mix 'em around and you'll taste what I'm doing.
ACT:LIVE:
So what's on the agenda for the band right now?
Everything is under wraps at the moment, and come this week we are opening the MySpace site for the project. Then you can check out some pictures, music and links.
Right now, people don't know what's up with the project, they have just known I'm doing something, but not sure what. This interview should clear up a few things and so should the MySpace.
I have been so anal in picking the members of the band, and some people say I'm arrogant…but it's paying off. The feeling I got when we first came together was amazing.
We had played our first rehearsals together as if we had known the songs a long time, with in a matter of minutes. It was a lot of fun.
I have really had a hard time being in some of the bands I have been in because I have a certain vision, a broad vision, but every band has been so extreme one way or the other.
I want to play all kinds of music. Express myself in many ways, not just angry emo.
ACT:LIVE:
You remind me of a Ben D' Angelo. He has been working hard as a soloist and an active guitarist in bands like They Sleep They Dream and Museums. He has had a hard time with many people because of his dedication and drive, which seems to come across as an impossibility to work with for some.
He's an extremely talented guy though.
I love Ben, he's my boy.
ACT:LIVE:
So, what can people expect out of the band as far as sound?
There's going to be a lot of straight up rock n roll.
Sex, drugs and rock n roll.
I'm even writing some ballads. And they aren't like love songs either.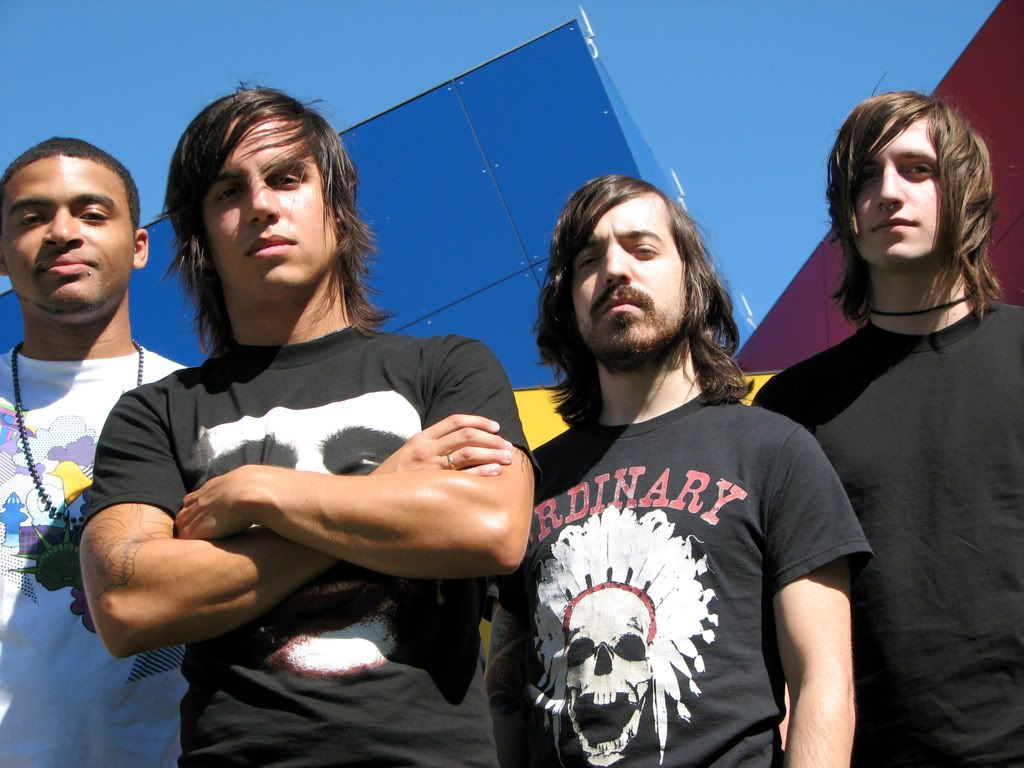 ACT:LIVE:
So, who are these mystery people you are talking to? Or are you not at liberty to say?
I'm not at liberty to say, unfortunately. They are friends of mine that is for sure, but everything is in the works. I don't want to put my foot in my mouth.
And that's my lesson to these younger bands trying to get out. Develop some friendships. Don't just throw your self out there. Nobody wants spam. Make some friends.
Relationships are everything in this game.
ACT:LIVE:
Well said. My sentiments exactly. What are your thoughts on Rochester's rock scene at the moment? You should have some good insight.
I love Rochester. Love, love, love, LOVE Rochester and will represent the city till the day I die, but half of the kids playing now aren't even musicians.
They are boxing themselves in these groups that are replicating their favorite bands. If you are trying to duplicate something then you're already five years behind. Just be yourself.
These bands end up being clones, and shitty clones at that.
ACT:LIVE:
So what's the story at the Penny Arcade? I have heard some negative buzz.
I'm not sure what happened exactly, but they are without a bar at the moment. That blows.
They actually called me up to book a few bands; they were looking for some music outside of the hardcore realm. That's all that's been playing there for the longest time and they're getting tired of it.
I ended up doing a fest called Rochester Fest. I had some electronica, some rock, metal…all kinds of music. There were like, twelve bands or more.
I have to give a shout out to my buddy Alex in Onatrio, he has a band and he's a bit younger but I'm trying to show him some ropes and get him to understand the right way to do things with his band.
I forget the name of the band, but they are really talented seventeen year olds.
I'm trying to just show these guys that there are better ways to go about doing things and be true to yourself, as a musician.
ACT:LIVE:
So, where do you see yourself in five years, or in the future in general?
Without a doubt, I will have a career in music.
ACT:LIVE:
Last question, what's your superhero name?
The Reviver.
Like Joey said, the
Young Bloods
site drops soon for him and the links are on the page for you to check out.
Keep a look out for Young Bloods playing in town soon.
Till then kids, peace.
- Games
This guy pays some bills:

Right now we're listening to:
Beck
"Hell Yes"
(
"El Guero"
, 2005,
Bong Load Custom Records
)