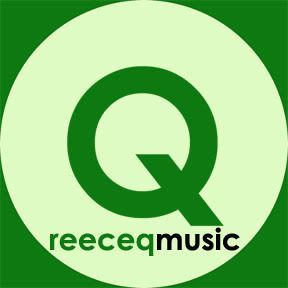 werd: james niche
foto: al fox
Months in the making and moments in the taking, the Reece Q CD release party went off without a hitch.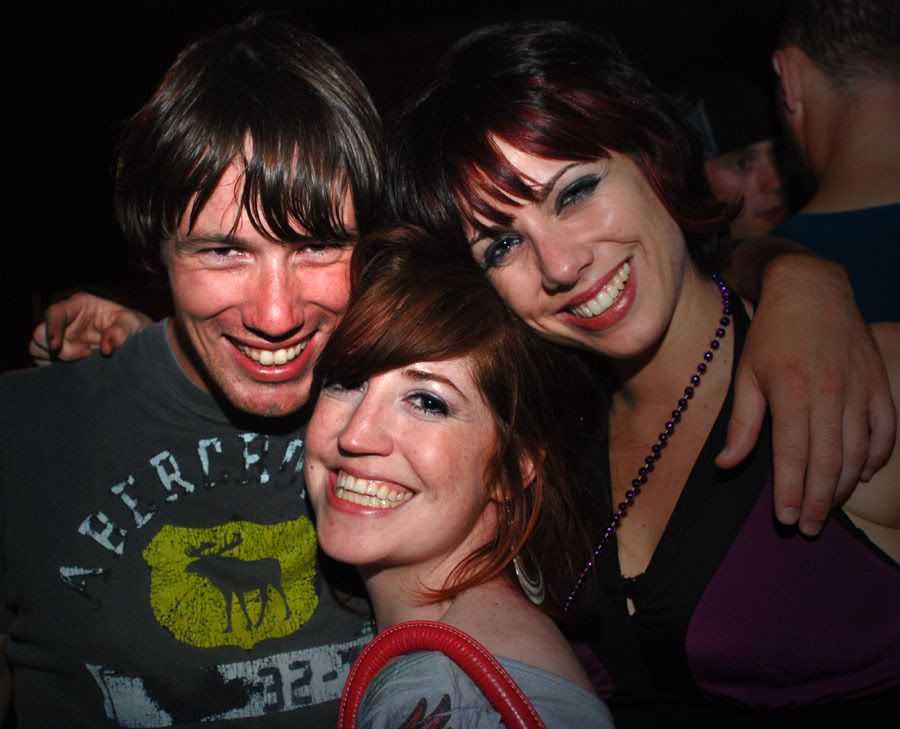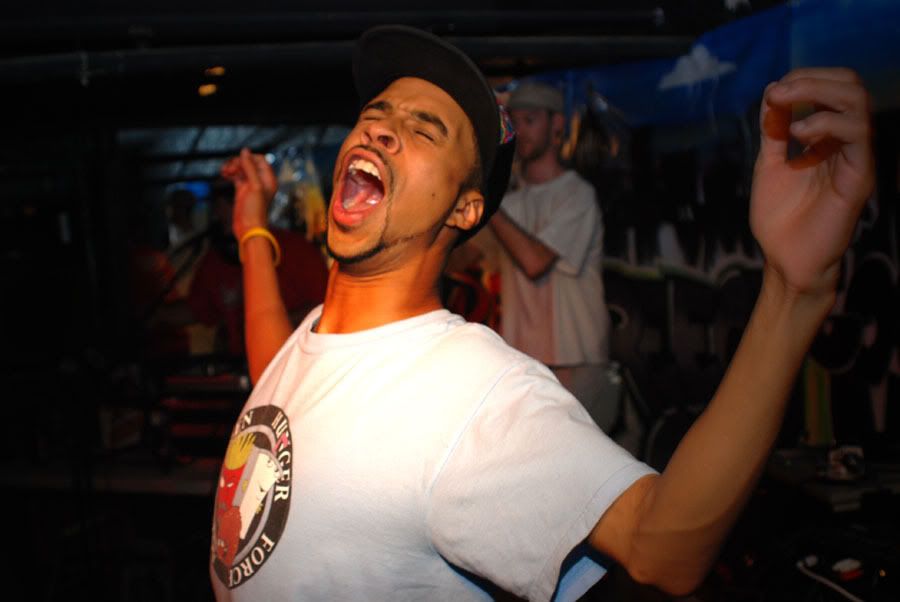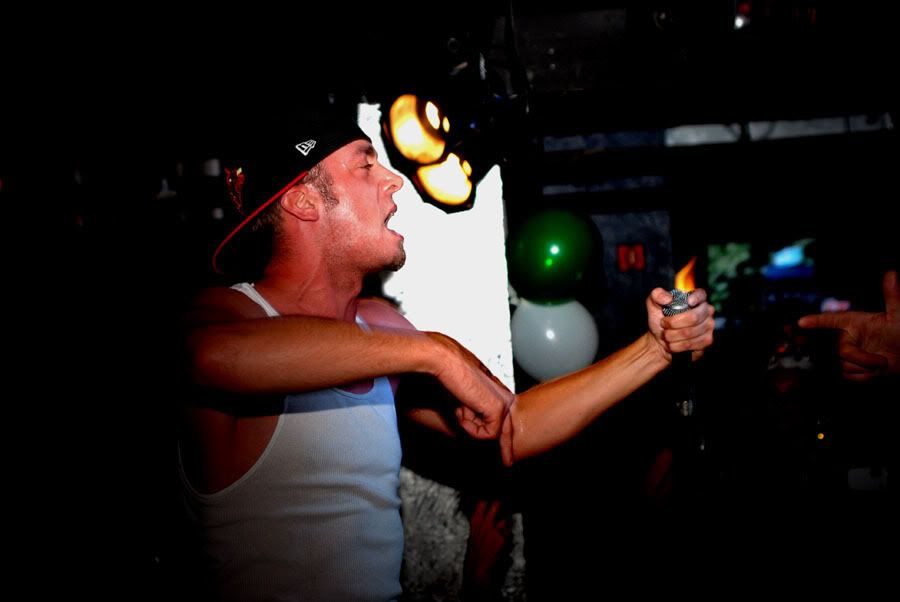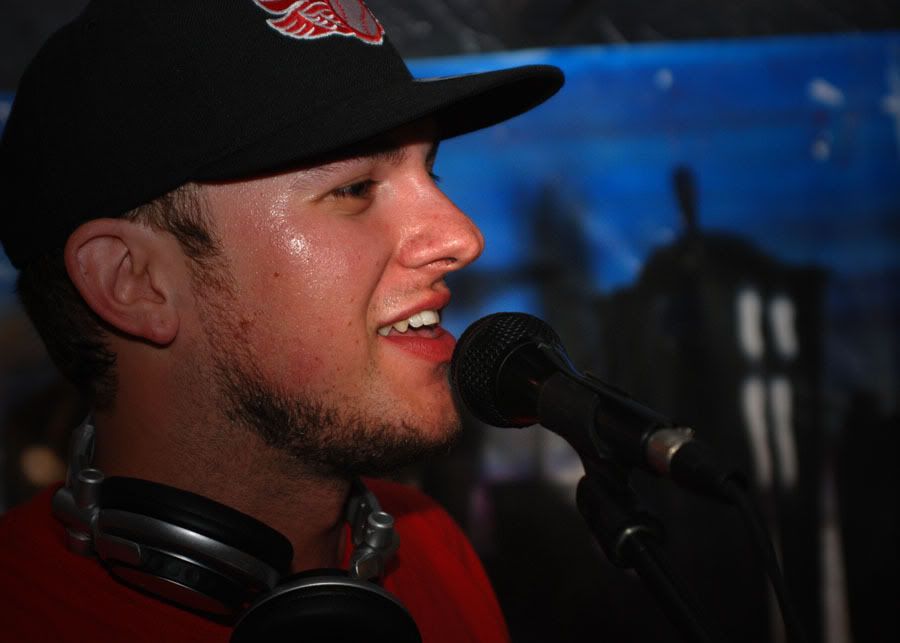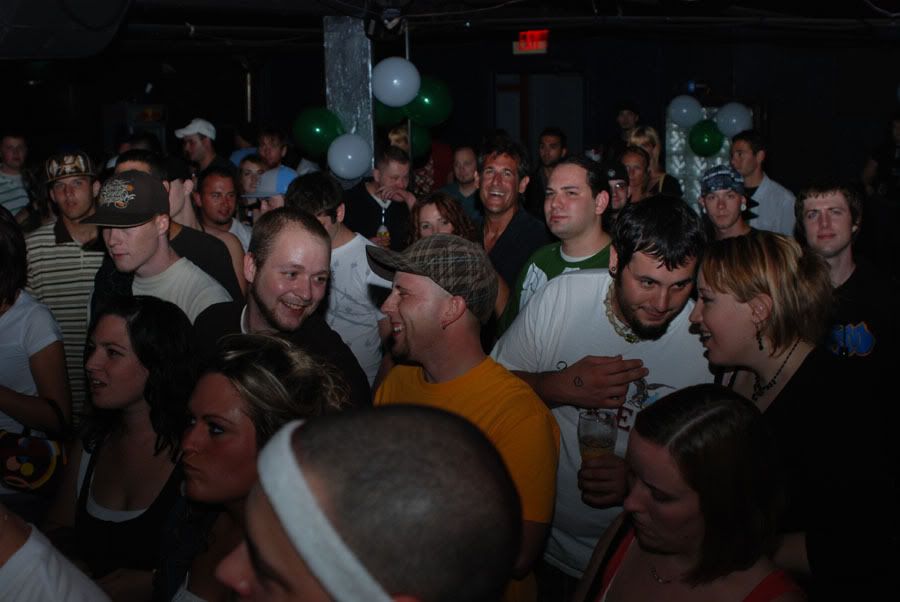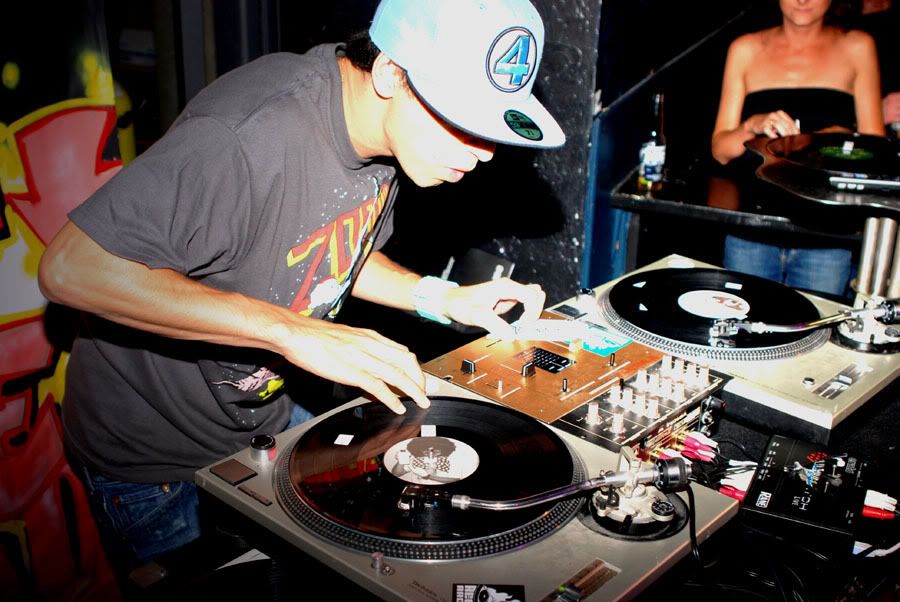 This is a little piece to give a shout out to everyone involved with the success of the ACT:LIVE event vol. 1.
The show, which will be known as arguably the best hip-hop show in Rochester for 2008, was a great night of unity, graf art, hip-hop, fun and groundbreaking performances in Rochester for Reece Q, PyInfamous, The Soul Slingers, the GOONIES crew, Sam.I.Am, Mr. Mumblz and Ajent O.
In some particular order, the thanks go like this.
First and foremost, I would like to thank Drew Nye at Dub Land Underground for giving us the space and time and everything I asked for with no questions asked. He is a hell of a guy and has done so much to support what we are doing here in Rochester. Make sure that you stop down into Dub land and get yourselves some drinks and take care of everyone down there when you can, that goes for Phil and the rest of the crew as well.
Secondly, I would like to thank all of the performers for putting on a great show. I mean a real show. Big ups to all of you...
Reece Q
,
Sam.I.Am
,
DJ NUGZ
,
PyInfamous
,
Ajent O
, DJ Lo Pro, WOODY,
Harvey Wallbanger
,
Tim Tones
&
RICRUDE
(Soul Slingers), and
Mr. Mumblz
on the 1s and 2s.
Thank you to Mike Dispenza and Patrick Gaffney
(djb)
for filming the evening and getting some great footage.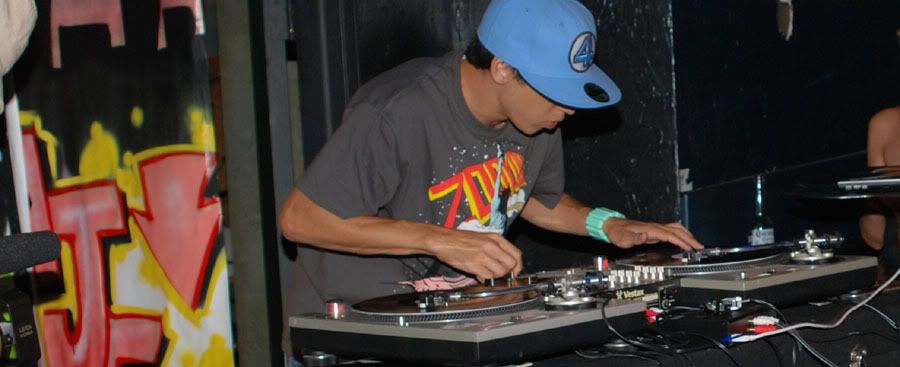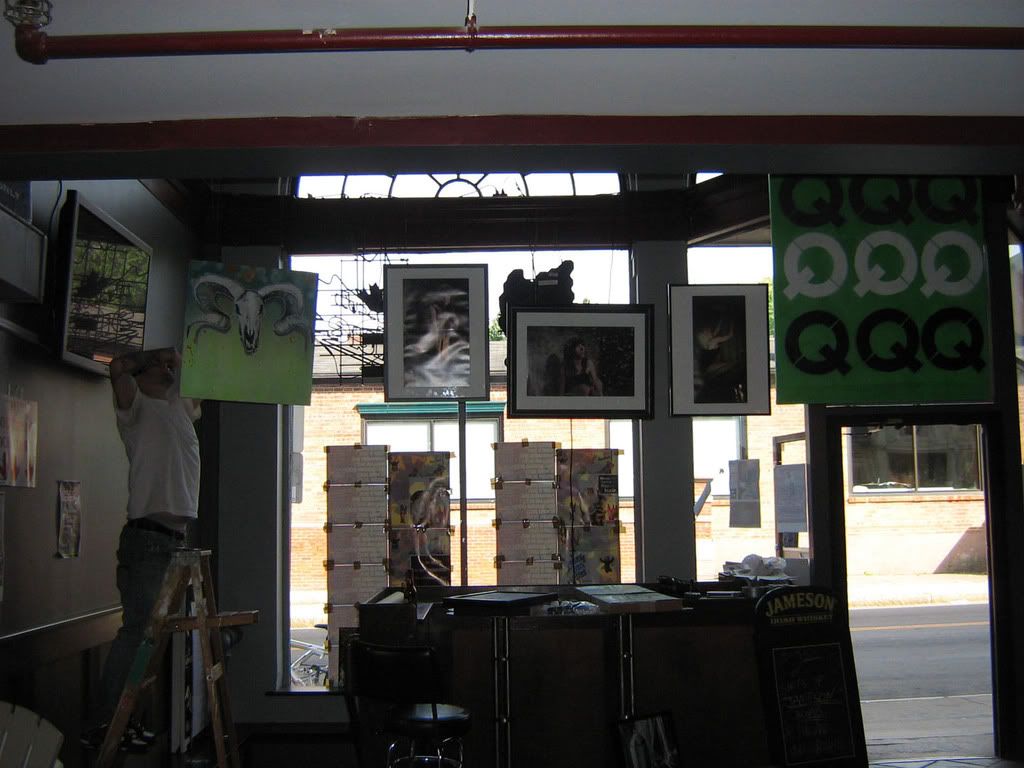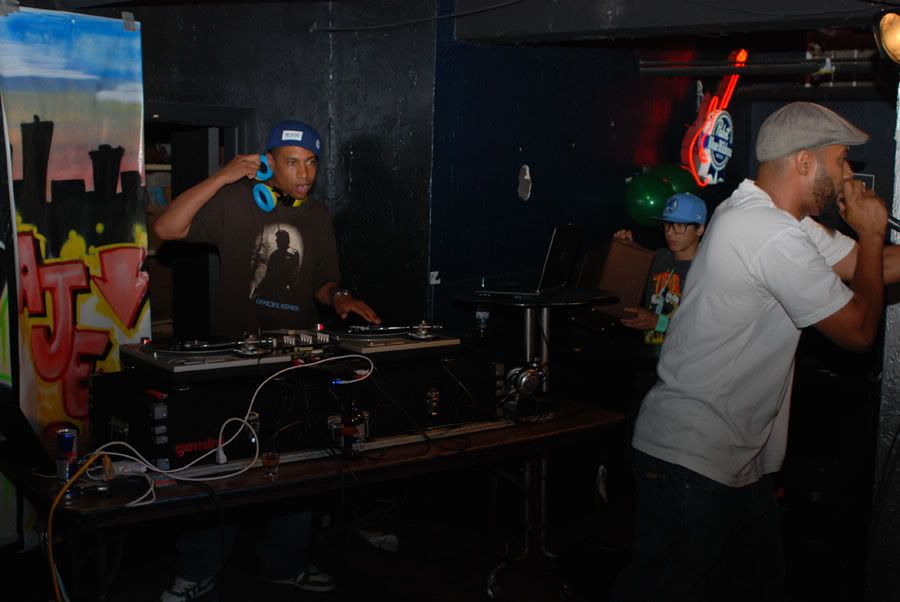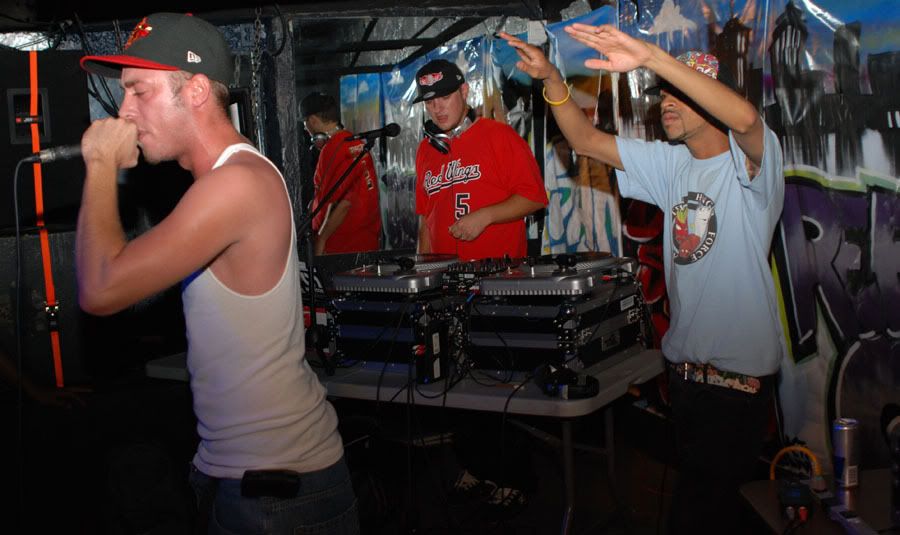 Thank you to Alexandra Fox of
FOX_Photography
for getting a million great photos of the evening and her help setting up the art in the foyer.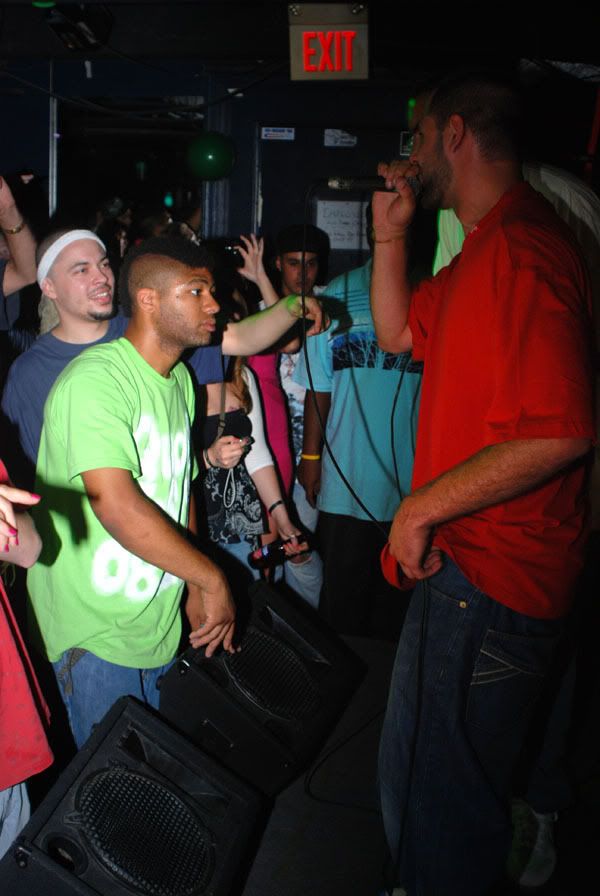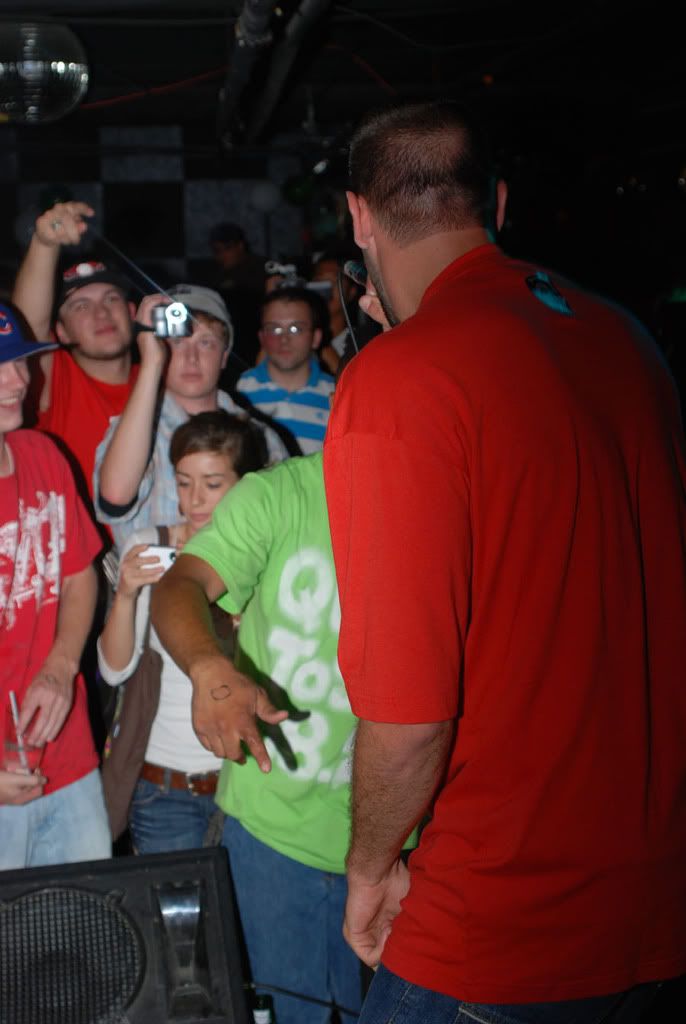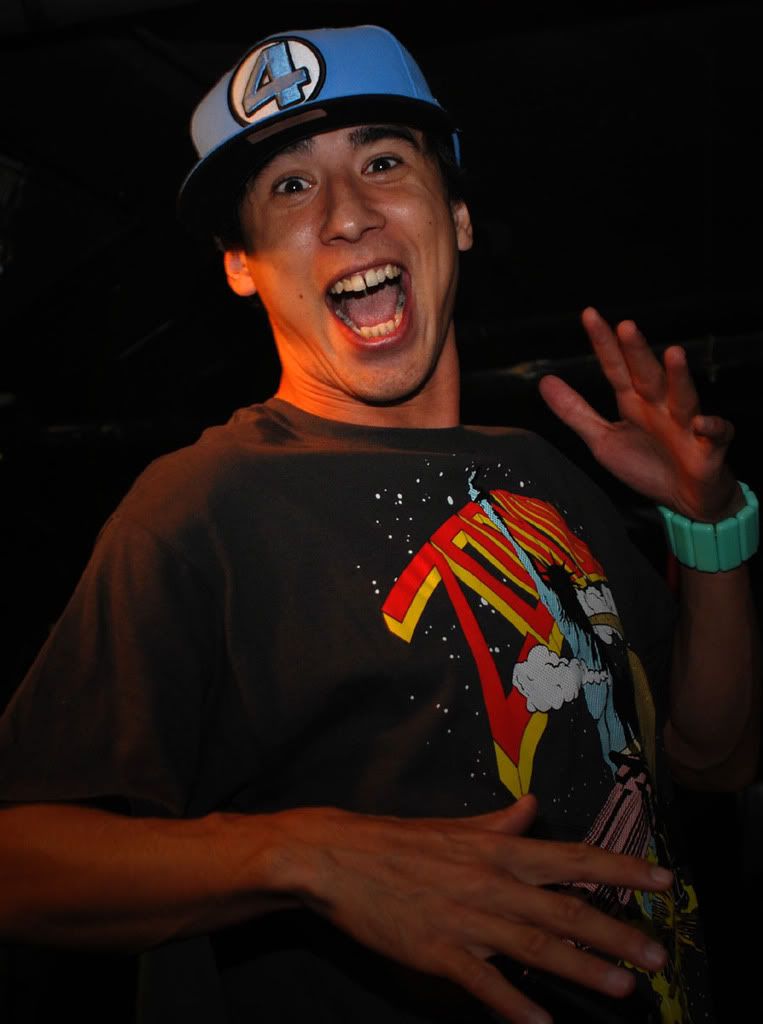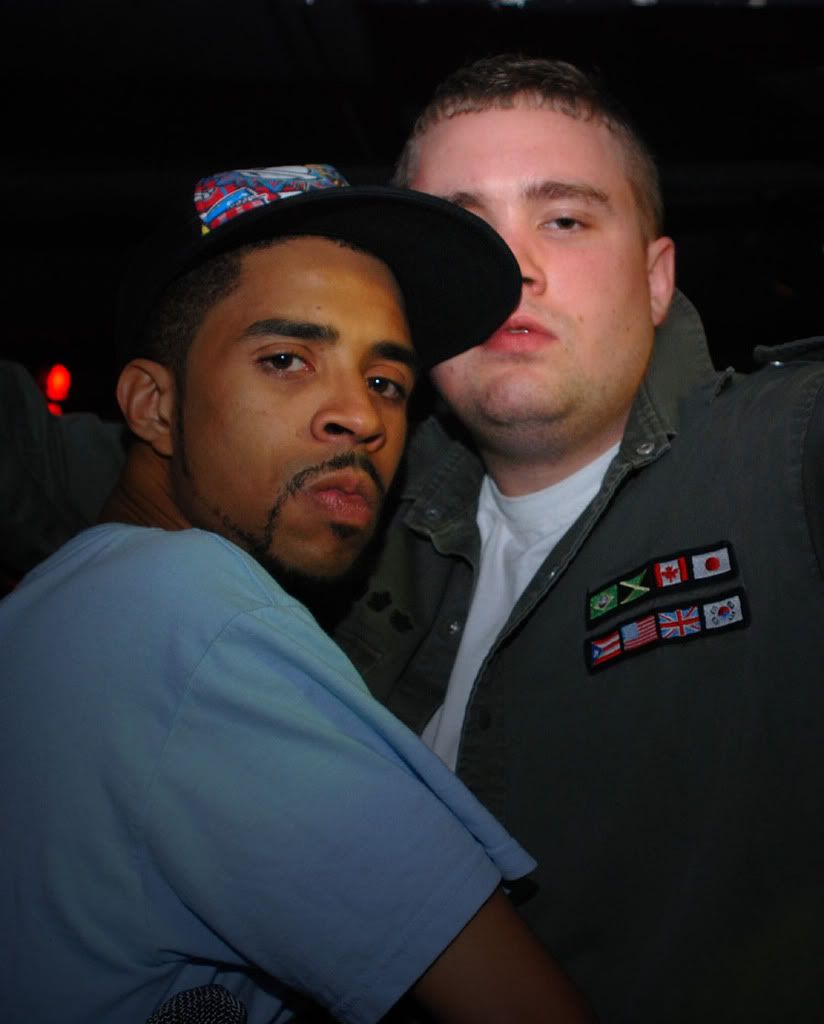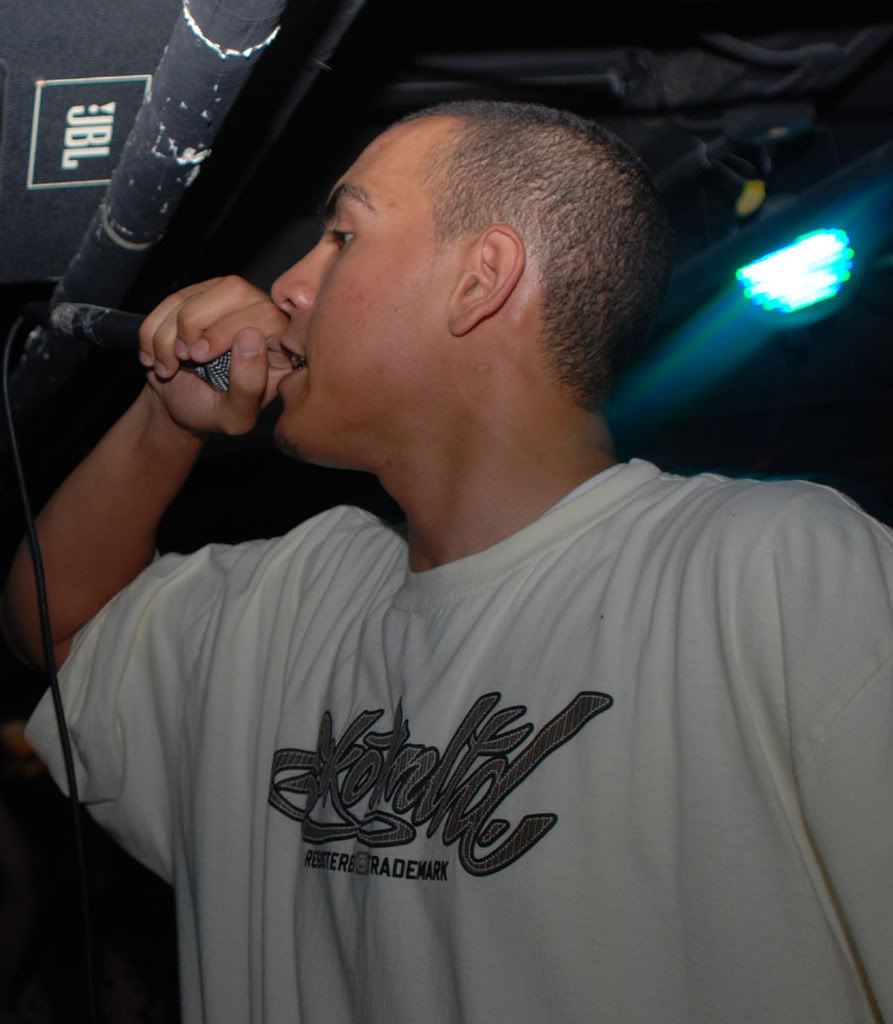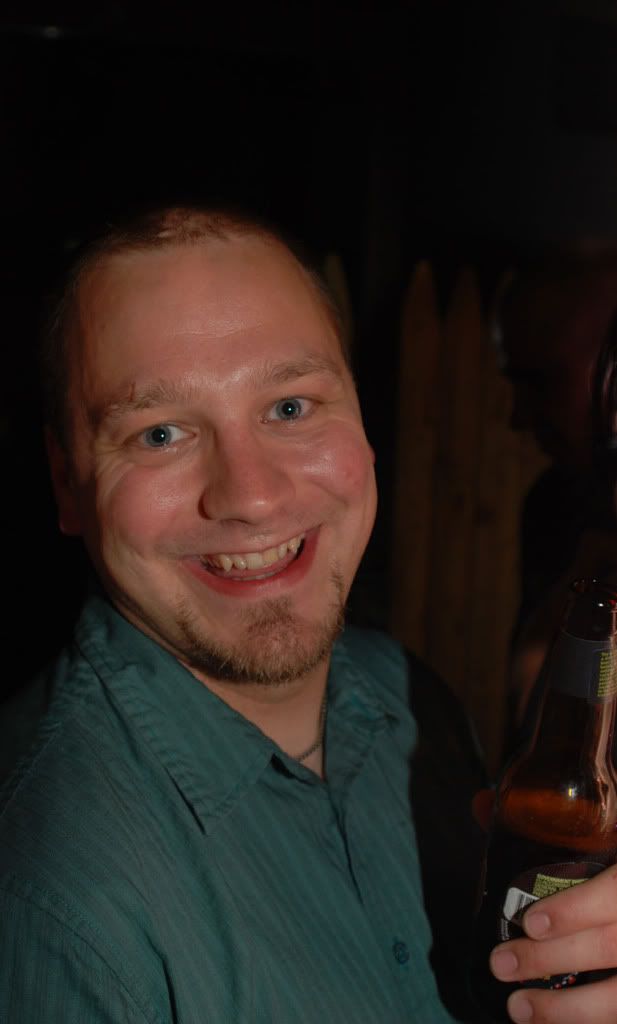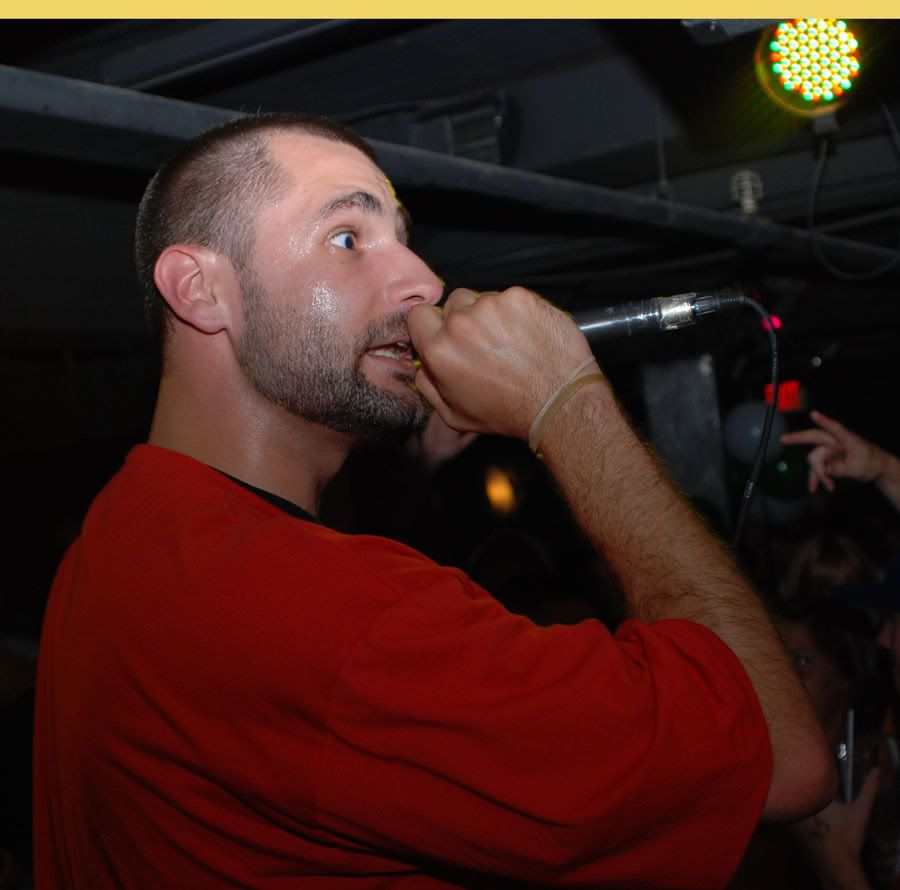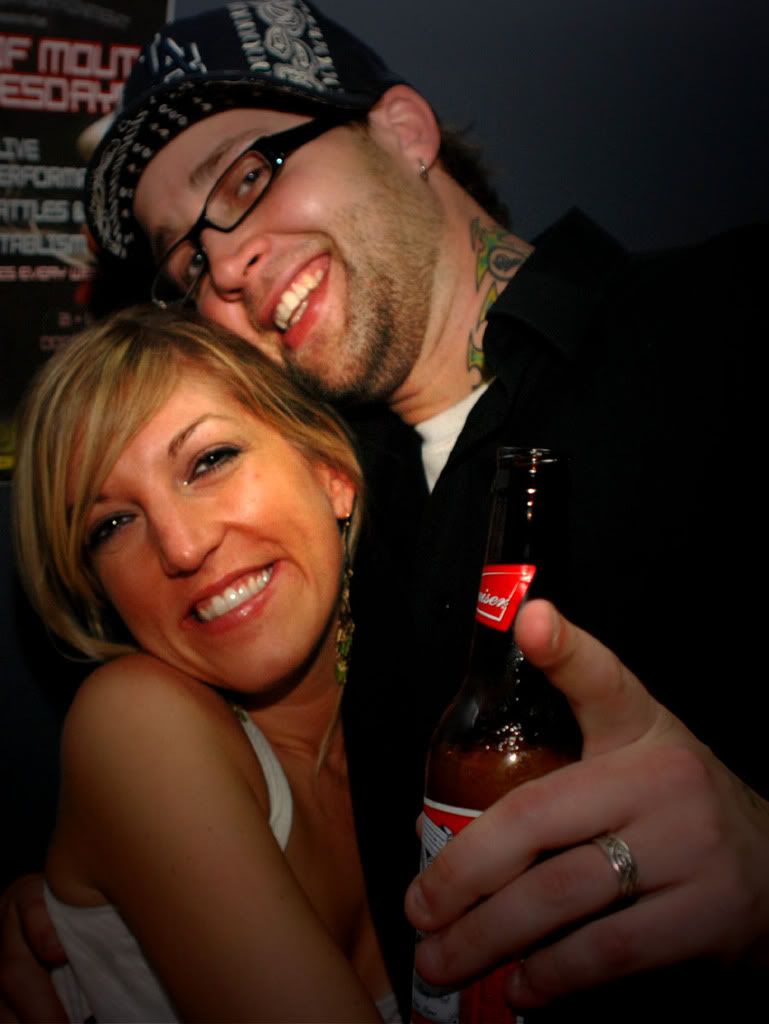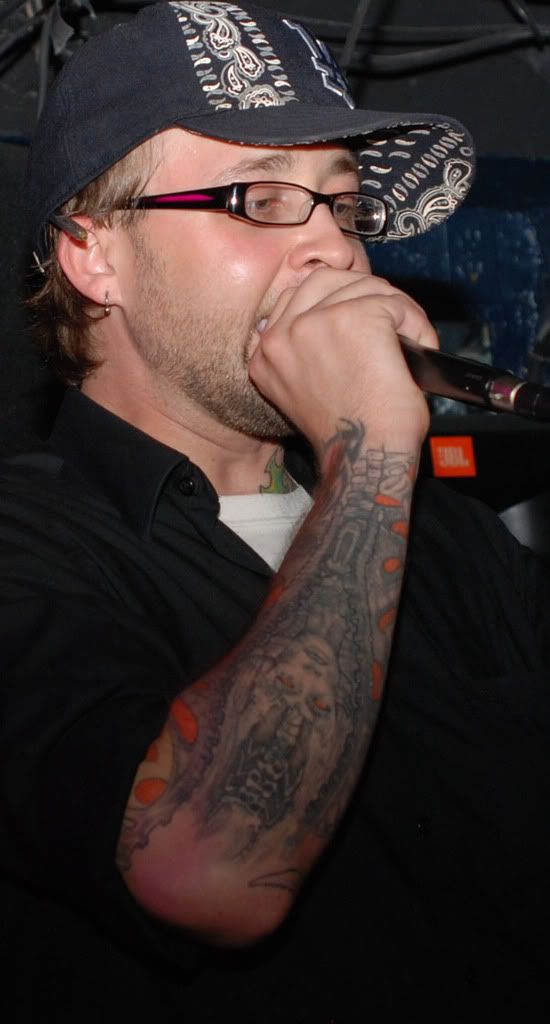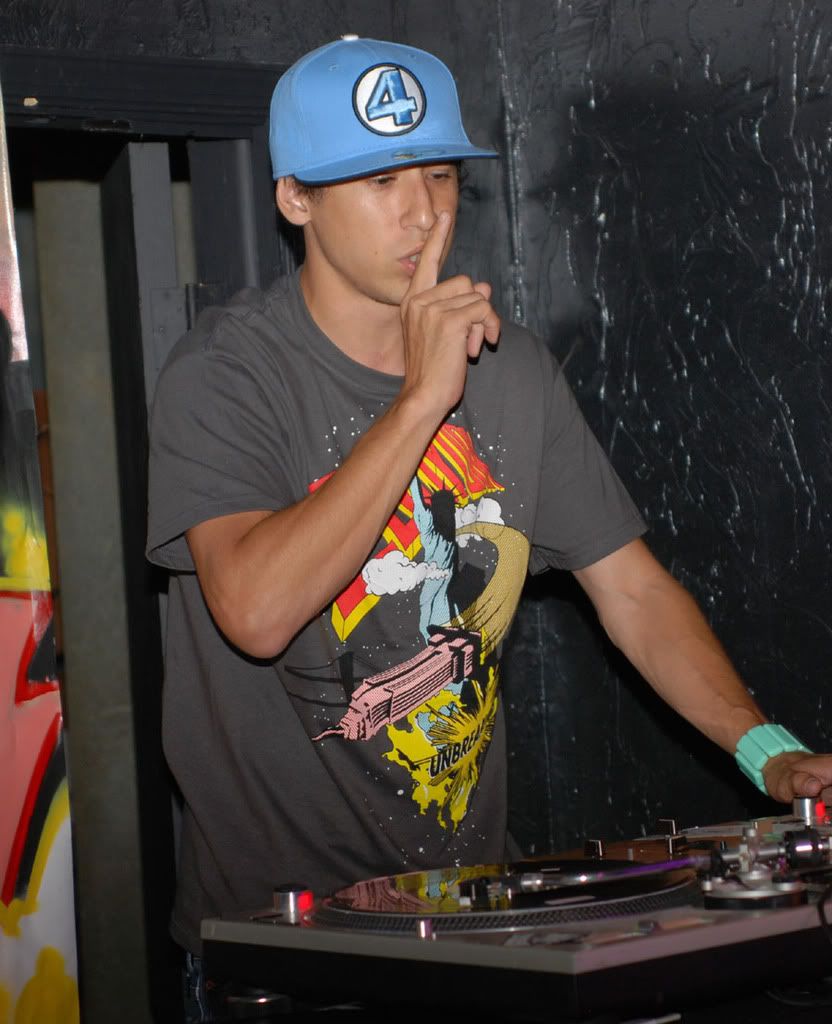 And, speaking of art in the foyer, huge props to my man DOWNER for the incredible stage design and graf art display. That kid is the shit.
The rest of the list of "thank yous" go as follows...
Thank you to Maureen and Peter Niche, Sarah White in D.C., Sarah Hamm (at the door), Jason Bayer, Lucy Warnett, Betsy Matthews at City Newspaper, Frank DeBlase at City Newspaper, Chris Banning at the merch table, Jordan at the merch table, Nasty Nate Hall and his girlfriend, Ben Steele and The Blades of Steele (of course), HUSKY, Nate on the streets for the promo, De-Rock for the promo support, OPTIX for the promo support, Leon for the great t-shirt, Young Bol for the promo support, the security at Dub Land, Miguel Urbina for great sound at Dub Land, Donkey Lips, Biscuit Tooth for being awesome, .chickenbone. for coming through, Greg at Pontillo's on Alexander, the guys at Love Hate Tattoo, Mr. Baskin, Kaylee Maul for being pregnant with a prodigy ninja, Temple Tattoo, Chris and Joshua, Susie Q at WBER, Joe Patane at Prism Designs, Kill The Noise for the inspiration and anyone else I forgot to mention...I thank you so much.
You're all part of an important movement in the scene, keep it up.
I'd also like to thank the Rochester Insider for being such a bullshit magazine that cares not a bit for the Rochester music and arts scene, your magazine blows. You inspire me to keep doing what I do.
I leave you with a little video jobbie we whipped up with photos from the show and some music from the artists that performed.
You all keep it up, I'm right here to help.
Peace.
- Games
This guy pays some bills:

Right now we're listening to:
Rollins Band
"Your Number Is One"
(
"Nice"
, 2007,
Sanctuary Records
)