werd: james niche
For you ravers and electronic music lovers alike, this Friday the place to be is TILT Night Club on Central Ave for the RAVE :CULTURE party.
Both dance floors and the courtyard will be filled with some of the biggest names in dance music today, as well as some superb up and coming locals.
L.E.S.H. has been a long-standing member of the music community and his associate AKO is now finding his way up the ladder.
I sit down with both of them and talk shop on the party this Friday, the rave scene in general and what these guys get into.
Dig In…
ACT:LIVE:
Let's start out by introducing you L.E.S.H….
I'm Leigh Hobart, aka DJ L.E.S.H.. It's real simple, it's my initials.
I figured if B.T. could do it, so can I.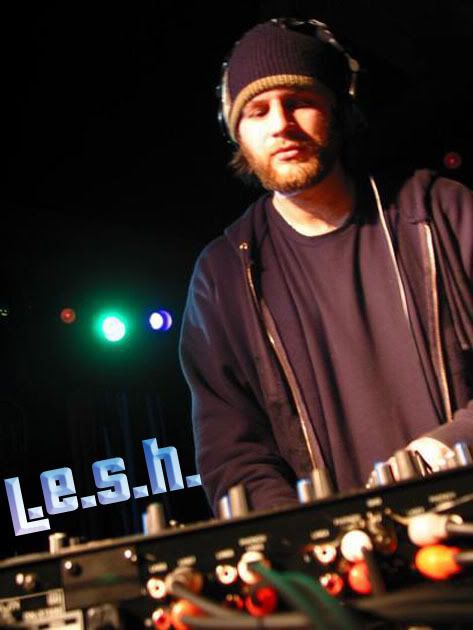 ACT:LIVE:
How long have you been DJing?
I have been doing it for a while now, probably since 2000. I was just getting into the music and starting to learn, then by about 2002 I was feeling a little more comfortable with what I was doing.
Each year I have improved on my ability and advanced a bit more. It's a never ending battle, you can always learn more as long as you are enthusiastic about it.
Music for me is a constant renewal. It's always evolving, always changing and is always interesting.
ACT:LIVE:
What kind of music are you playing now?
Honestly, I like to play everything because I'm into every kind of music, except country.
There's so much when it comes to electronic music, especially in relation to this event, Rave :Culture.
I'd like to try to expose everything if I could. There's house, drum and bass, whatever you could think of at this point.
Now there is a big blend of everything and the "mash-up" is becoming extremely popular. Rob could tell you all about that. That's kind of his forte.
The beauty of music today is that there could literally be an artist popping up every minute of the day around the world. Now, I'm not saying it's all good music, but the bottom line is that artists around the world are pushing the envelope further and further every day looking for new sounds.
I think that has a lot to do with the influx of the parties you see now.
ACT:LIVE:
Don't you think it's similar to the 90's and the rave scene back then?
Yeah, going back to the old-school days of rave events, or however you want to describe them as, they were giant blends of all the electronic music that was popping up at the time.
A lot of people associated these parties with drug use and that wasn't the goal. It was meant as a way to expose the music on a big platform and have a great time with a loud system and some insane lighting.
Sometimes it wouldn't even be that, it would be a loft party, but it was a chill atmosphere where they could get the music to your ears.
ACT:LIVE:
So where are we today?
The new scene, the "hipster" scene, if you will, is a new version of that.
It's all these kids trying to find something new and exciting.
The thing I love about that scene, or whatever you want to call it, is that it's once again incorporating all of these elements into it.
ACT:LIVE:
What were you listening to growing up?
Where I grew up, which is rural and country, I didn't listen to country music. Thank god.
ACT:LIVE:
Where did you grow up?
I grew up in Walworth, Wayne County. I am a huge fan of Rochester though and will consider myself a Rochesterian. I have been other places , like most of us, and have seen what other cities have to offer, but I am in love with what Rochester has to offer culturally and otherwise. We are in a pool of cultural wealth here.
But, about the music I listened to…I tend to ramble. (laughs)
I guess what really got me into dance music was, honestly, 98 PXY back in the day. I will admit it.
I just made a comment to AKO recently about his C + C Music Factory remix and how much I liked it because it took me back to those days. Days of music like that, Technotronic and all the 90's pop dance music.
All that music was a pop extension of what was going on in the rave and club scene at the time.
That was about as far as that music could go publicly because radio is not friendly to tracks that are six to ten minutes long.
I don't think the mainstream even has that attention span anymore anyways.
That's why you are seeing all these artists like Girl Talk and Ludachrist become so successful.
ACT:LIVE:
In today's world I think you almost have to have a few tracks like that to get people's attention, and then hopefully they will get the CD and get into the deeper cuts. It's one for love and one for money.
Yes, without a doubt. You need to have music that the public will recognize or understand.
ACT:LIVE:
So, you work at TILT Night Club and Ultra Lounge, correct?
Yes, I do work at TILT. I work Thursdays and Saturdays at the moment.
I play in the lounge both nights. It's a pretty open format, I'd say.
ACT:LIVE:
How did the :Culture party come about?
Well, we initially had an idea for events called "Culture". It was simply called Culture, but there would be a word before it to describe the theme of the night.
We've done Summer:Culture, which was like a Luao Party. We did Evolution:Culture which was like an old-school versus new-school party. We did the Disco:Culture party which was to bring back the 'fros and disco music.
Now, this one is really to bring back the culture of the whole rave scene. A lot of people aren't willing to accept glow sticks and that whole thing in the mainstream as much.
In Rochester, it's almost shunned upon because they think it's old. Or they associate that will the drug culture. It's not like that though. It's to bring back the fun and have a themed night. It's something that people can attach to and be involved with in whatever capacity they can.
We're trying to bring people back in touch with the DJs, the music and the environment.
I think with entities like Project InVent or even RIPROC, they have done some of that as well.
Having the art displays and the t-shirt party was superb. It's a positive way to bring the audience closer to what's going on and making them feel like they are a part of what's going on. That's extremely important because the audience is the most important part and they need to be connected.
ACT:LIVE:
Absolutely, that's what ACT:LIVE is trying to accomplish through the shows we are putting on as well. Are you giving away some goodies for the crowd at the show?
I bought about 500 glow bracelets and glow items for the crowd as they come through the doors. That should be enough for about one a person.
We'll probably have some candy for everybody, too. Those kinds of things are always fun.
The idea of the candy goes back to my first party, it was called Sugar Rush. It was over at Milestones at the time.
You were saying how visuals are really important for shows and we had that at the time, too. This guy Flip would set-up a big light and visual display, that was when we had DJ Shortee and Annalyze together for Twice as Nice.
ACT:LIVE:
Yeah, I'm familiar with them. Obviously Anna, but Shortee is really well known and extremely talented as well.
Shortee, in my opinion, is probably one of the most talented female turntablists out there, aside from Annalyze. They are ridiculous. I think Shortee is a little more technical and advanced because she has been around longer and has had a deeper influence where she comes from, but Anna is right up there.
ACT:LIVE:
Tell me about some of the talent performing for your event.
If you look at the flier, there are several sections of performers. There's a hard-core side of the show which, to me, is really the most important and longest-lasting musical element of the rave culture. It used to be happy hard-core, but the industry has removed the "happy" from the genre title.
We have Viper from Toronto, who is a big house name. We also have Smoke in the main room who actually throws one of the most successful rave regulars in New York City called the Candy Ball.
I worked with MC Jumper, who is a very well established artist, to get a lot of the talent coordinated for the event.
Something that I always enjoyed at an old rave was something called the 'chill' room.
That was always a place to go relax from the dance floor for a bit and sit down.
We are going to have just that on the patio. We have seating for everyone and Look Ah Hookah will be up there selling $5 'All You Can Smoke' sessions.
We're calling that room the 'Ambience'. I tried to stretch the envelope because there are so many DJs that wanted to be involved, so I put some different kinds of DJs in the mix.
One of the guys, Access to Arasaka, produces down-tempo IDM stuff and is amazing. He hasn't really got his name out yet, but he is really good. I'm really excited to have him be a part of the event.
9.It seems like you have come full circle with what you're doing as an artist now. You've made your way from just musician to promoter.
I think there was an article about that somewhere. It talked about how you start as a DJ, go through your phases then end up a promoter and it's stood pretty true so far.
I started out as an attendee then became more and more engrossed in it all.
If you're smart you try to keep going and going.
I like to try to evolve with what's going on.
ACT:LIVE:
Are you guys going to get all raved out in your attire for the party?
(laughs) We thought about that. I can guarantee there will be some people dressed up at the party though.
ACT:LIVE:
Where have you guys been promoting?
Everywhere. A few friends of mine were at a party in Toronto and apparently the word is out up there. It looks like it's going to be a great turnout.
ACT:LIVE:
So, we've been chatting away and I keep on wondering who this guy is sitting next to me…
(I'm referring to AKO-aka, DJ sitting to my right, waiting patiently to get a word in edgewise.)
L.E.S.H.: I don't know this guy. Some guy named AKA? (laughs)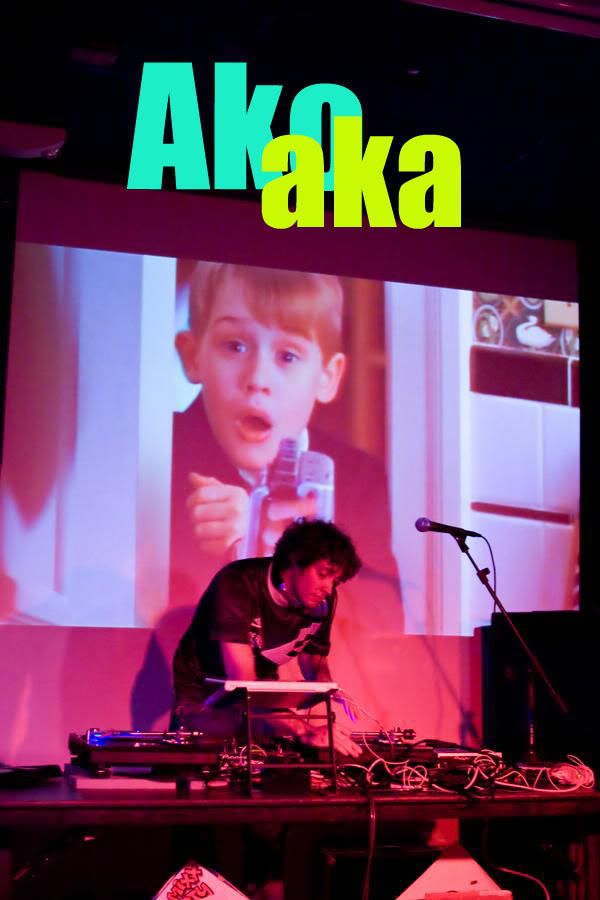 ACT:LIVE:
Where did you come up with AKO, by the way?
AKO goes all the way back to me being a nerd. I'm a huge anime fan, so a couple years ago after never officially siding on a name I thought of the obscure name of AKO.
I saw it in an anime comic a few years ago. I figured no one would use that name but sure enough there was, so I added the 'aka'.
That way I can attach a different name to mine as a 'theme of the moment'. It's similar to the culture idea and I never liked having just one name.
I'd like to evolve and change. That's one thing that bands don't do. I couldn't be in a band and have just one name, one feeling. It's boring.
(snowball)
I wanted to say, that one thing that I really like about this party is that there are three big rooms full of music for you to enjoy. I have a short attention span, so for me, it's great to be able to walk somewhere else and check out some other music if I get bored.
That's why it's hard for me to go see bands, because if I don't really like them I can get so bored just standing there.
I get stir-crazy.
ACT:LIVE:
This isn't your first :Culture party is it?
AKO: No, actually. I played at the Summer :Culture party and it's just been a lot of fun since. I have played with so many talented DJs and am really looking forward to Friday's party.
L.E.S.H.: He's been a great support along the way and is definitely along for the ride.
I can't say that I definitely won't do another :Culture party again, but it may be on the back burner for a while.
What I do plan on doing with Rob in near future is a more intimate night of music called Trend, potentially. The name isn't concrete yet. But it's based on a more relaxed atmosphere.
If you look at what people are doing now days, you see less and less kids going to the clubs like they used to.
I think a smaller, more group oriented social setting is more appropriate to what's going on. That's something I'm going to pursue.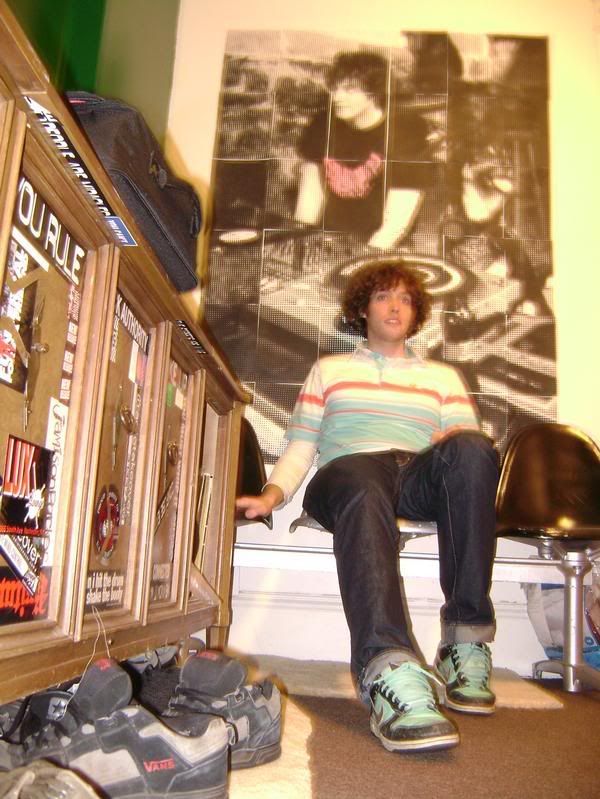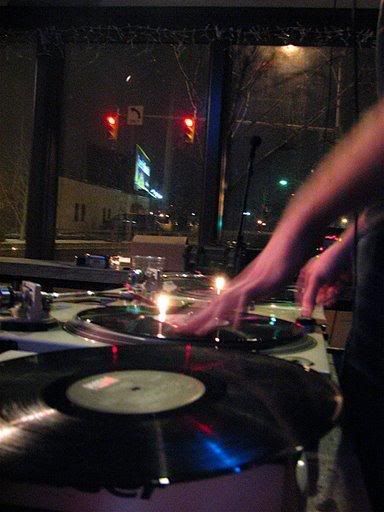 AKO: I think it's an important skill for a DJ to have, to be able to change with the times and adapt.
I wouldn't like to stick to one genre in particular; I would rather perfect my own style instead playing as opposed to playing one style of music.
I like playing hip-hop show for the live element and stage show, I like playing dance music for electronic crowds, I like it all and I like to switch it up.
ACT:LIVE:
When did you start playing?
AKO: I got my first tables when I was in eleventh grade, so about six or seven years ago.
I stated playing records in any venues until about a year and a half ago.
My first show, I opened up for 'People Under The Stairs'.
It was a really cool show to be at…(laughs) But I was horrible. My first experiences were pretty bad.
It was a good way to start though. I learned some humility.
ACT:LIVE:
What kind of music will you be playing Friday?
AKO: I'll be bridging the gap between hip-hop and electronic music. They're a lot more similar than people realize.
L.E.S.H.: I can attest to many compliments given to AKO on his DJing skills. A lot of the other DJs involved are super enthused to hear him play on Friday.
Not only will AKO will a part of future parties with L.E.S.H but is also putting together a monthly gig of electronic, hip-hop, indie and you name it for everybody to get down to.
For now, get on down to TILT Night Club, get your damn picture taken with Tommy Tilt and get on the dance floor, candy kid style.
This Friday, September 26th at TILT!
Peace kiddies…
- Games

Right now we're listening to:
Technotronic
"Pump Up The Jam"
(
"Pump Up The Jam"
, 1989,
SBK Records
)