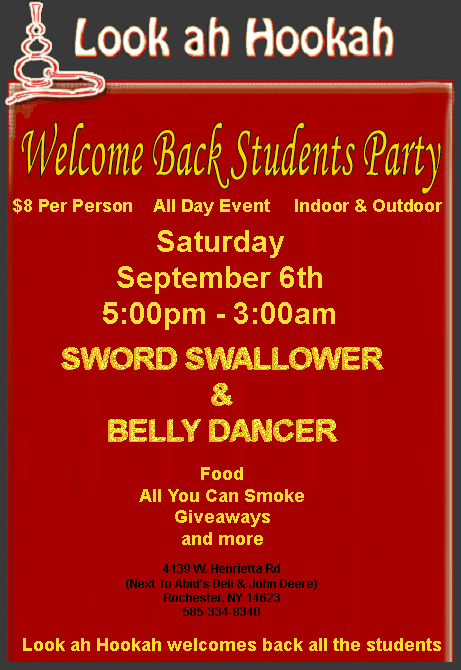 werd: james niche
foto: al fox
A note to all, I was pretty sick last week as well as busy this past week and couldn't make it down to Look Ah Hookah like I wanted to, but I would like to at least point out and mention that they are welcoming back students to the Rochester area and are having an exotic show featuring our girl Riley, of sword swallowing fame, performing this weekend.
The party is this Saturday the 6th, 5:00 pm till close.
Now, I have yet to stop down there, but from the looks of the pictures on their website and from the word of mouth, it's a cool place to be yourself, relax and usually find some form or exotic entertainment.
No, I did not say erotic, but belly dancing is kind of sexy.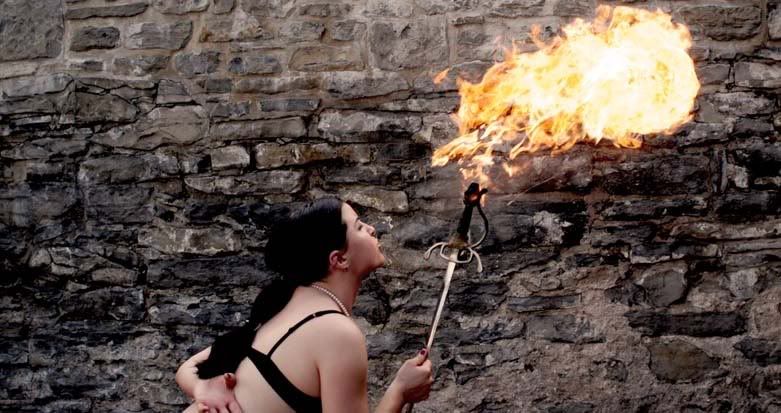 Either way, our friend Riley Schillaci will be entertaining the crowd along with some belly dancers as well.
Trust I will make my way in there soon, have fun this weekend there kids!
For more information click on Riley's page or the Look Ah Hookah link.
Coach Build Parsells, the ACT:LIVE interview, is coming very very soon kiddies!
P.S. The Reece CD giveaway info will be in the next article with Coach Build Parsells.
That's up next.
Peace.
- Games
Right now we're listening to:
Coach Build Parsells
"Resume"
(
"The Demonstration"
, 2008,
God Money
)