werd: james niche
Black Sinatra has definitely been grinding hard in the field of hip-hop for the past many years in Rochester and beyond, so when ACT:LIVE heard about a new CD on the verge of being released, we had to find out more.
He's a good friend of Nikal Fieldz' and many others in the hip-hop community, has traveled the east coast as an artist and even developed his own clothing label, Don Status.
He's a one man machine with big dreams and a work ethic that will get him there.
I took a few moments with him to talk about the new album, the business and even his personal life.
Check it out...
Black Sinatra: Can I smoke during this interview?
ACT:LIVE:
Absolutely. So, what's the good word in 2008 for you? What have you been up to for the past year?
Past year, a lot has been going on. Over the past year I have started up a new clothing line, Don Status Clothing. It took off really fast. I was fortunate enough to get about five celebrities wearing the gear. I've gotten guys like Young Buck, Wayne Wonder and Rochester's own Green Lantern to wear it.
I've also been working on a new project that is coming out in about twenty days called 'Don Of A New Day'. It's one of the most heartfelt projects I've ever done.
If you're in a bad mood, good mood, or whatever, you can find anything to match your mood on this CD.
ACT:LIVE:
I've seen you have been making some decent press lately.
Yeah man. I made the front cover of this magazine out in Buffalo/Niagara Falls called 'Under The Scope'. I also made a full page in their magazine the month before that.
ACT:LIVE:
I'm pretty sure you've also made it into a local publication that will remain 'Insightless'. (laughs)
Yeah, they've hit me up a few times in the past year.
I got to spit a few bars for 'The Source' magazine, too.
Shit's been crazy; I've been a little bit of everywhere lately.
ACT:LIVE:
Has this been a solo effort or are you working with a publicist?
This has been all by myself, Black Sinatra and Don Status.
There's no manager, there's just me. It's a one man movement.
ACT:LIVE:
How about you and Nikal Filedz? I see that wherever he is, you are usually right behind him.
Yeah, I work very closely with Nikal Fieldz. That's mostly song relations though.
Business matters are different.
We get it on in the studio, meaning, when you hear a Nikal Fieldz album, you're going to hear me. And, when you hear a Black Sinatra album, you're going to hear Nikal Fieldz.
ACT:LIVE:
Who worked on the production for the new album, 'Don Of A New Day'? Did Midnite have much of a hand in this one?
Actually, Midnite has only like one beat out of eighteen.
I stretched out to a lot of people on this new album. It's really diverse.
You get love songs, you get songs that make you want to cry, you get political songs, you get party songs, get drunk songs and smack your bitch songs. It goes all the way down the line.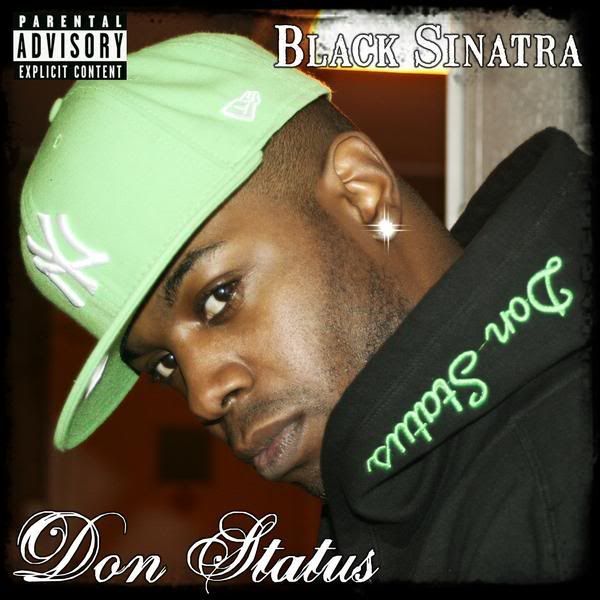 ACT:LIVE:
What's the theme of the album?
The theme I went for is a movie theme. There are eighteen tracks and eighteen skits.
Before every music track, there's a movie skit. I'm going to be working on four videos for the album and four live performances I did in New York City.
ACT:LIVE:
Where were you playing down in New York?
I was at a place called Don Hill's, Remote Lounge and like three other clubs that I can't remember.
ACT:LIVE:
What's the feedback like from the shows in New York?
The buzz is major in New York right now. I open up shows for guys like Saigon, Joe Budden and a couple other well know names. There are so many I can't remember off the top off my head.
That's really where a lot of the buzz has generated from.
I'm going to be on Green Lantern's satellite show in a little while, too.
ACT:LIVE:
So, back to the Don Status movement…where is the clothing line being distributed locally?
I'm working on getting the line out to about five or six locations on a wholesale level.
I'm also about to merge, on a promotional level, with 2112 Clothing. That's Derek McCarthy's company, he also runs NuPlay T.V..
That's going to happen in about two months.
Derek hooked me up with the manufacturer he goes through. So, I'll be modeling some 2112 Clothing and they'll be modeling some Don Status Clothing. It's a lot of cross-promotion.
The Don Status movement has come a long way.
There was a time when I was really stressed with the business and I didn't want to continue, so I ventured into the clothing business.
But, my clothing made an impact through rapping, so I continued on with the rap and that was able to keep feeding the clothing company. So, now I'm known for both.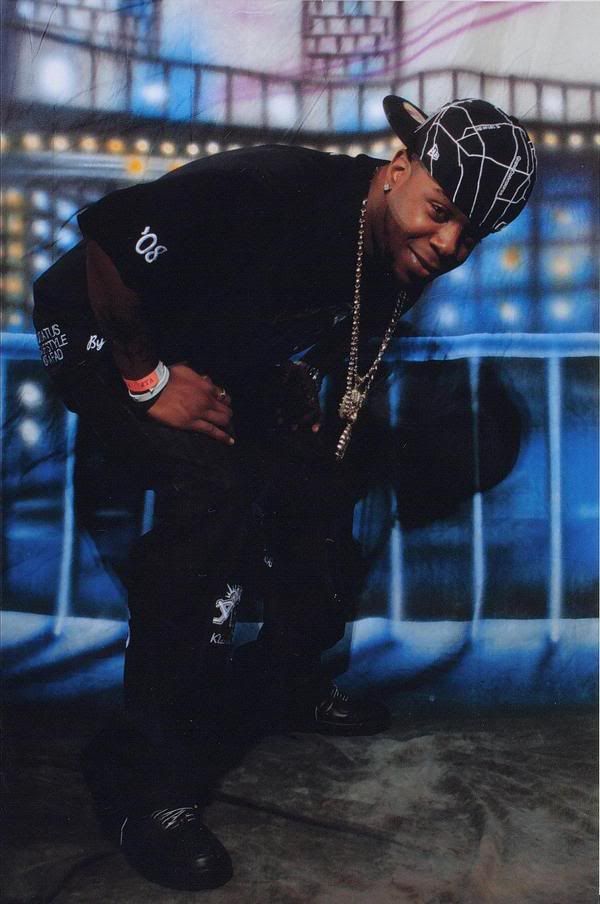 ACT:LIVE:
What is the name of the video I've seen on YouTube?
'Come Home'.
ACT:LIVE:
I like that video because it seems honest and heartfelt. Who directed that video?
Yo, shout out to Donald Gaston. But, I need to put something on the airwaves…
Being an artist like me and where I come from, you work with a lot of people. You can vibe with a person really well, until business is done and they switch on you.
So, again, shout out to Donald Gaston, he's doing his thing with the videos and whatever, but he really tried to play me on a business level.
ACT:LIVE:
What happened?
I tried putting the video out and get it to some people that could give me some reviews and give a professional opinion of it, but he tried to sabotage that. He tried saying that I couldn't give the video out without his permission.
Yo, fuck that. I'm here to say that shit loud and clear. And if anybody has anything to say about that, then holler at me. You know where I'm at.
I don't get down with that; I do things on my own terms. I run things on my own level.
I don't reach out to a lot of people. But, the people I do work with, we do a lot of work and we do it on a real business level.
If there's anybody out there that's trying to fuck me, or do some fuckery shit, keep it moving.
You don't want to get into it with me on a street level. I'm a street nigga that came from the street. I had a couple jobs here and there, but I am a street nigga deep in the heart.
Anything you get from me comes from the heart.
So, as far as the business goes, I'm not with the bullshit or the shenanigans.
Come to me as a real person, no matter what you want to do. I can respect that. I can't respect the fuckery.
ACT:LIVE:
I really did like the video though. I look at a lot of cats videos and regardless of the production value or whatever, you always come through with heart. I mean that. You are seemingly a very open and honest performer. I remember even back in the day when we worked at St. John Fisher together, when you would be working on the hooks for some love songs. I can really respect that.
I am a very emotional person, and I am so glad you said that. Much respect to you.
When I do music, that's the exact point I try to get across. What I do is really real.
If you hear something from me, up on a beat, there's nothing fictional about any of it.
I give my undivided attention to the beat and try to apply real things going on in my life to the song. If you listen to my music then you should know what kind of person I am from the jump off. There's nothing romanticized.
Flesh is one thing, but I try to reach the heart of a person. That's where I speak from and that's what's gotten me anything I have gotten in this business.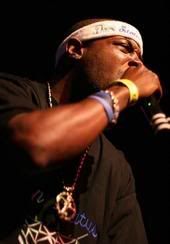 ACT:LIVE:
What's a day in the life of Black Sinatra like?
I try to stay in shape, I lift weights. What I eat for breakfast is pride and heart and the desire to work and perfect my work ethic, in a metaphorical sense.
ACT:LIVE:
Girlfriend?
Yeah, I do have a girl. I've been with her for ten years.
I've been on the music grind for about thirteen years, so, she's seem me grow from being rough around the edges to a work ethic that is taking me places I never thought I would be. I never expected to live past twenty-two. I'm twenty seven now.
The shit I did in the streets, I can't condone for every man. I have definitely gone above the boundary lines in life.
When you take a day in the life of Black Sinatra, you deal with stress, you deal with heavy emotions, and you deal with a work ethic from hell and a grind that came from absolute zero.
I came from a mother that was over-worked and under-paid, men that cheated on her all her life. I came form a father that did a ten year stint in prison for things that he had no business doing.
I come from both sides of Orion.
ACT:LIVE:
What does Don Status mean to you?
Don Status is the gentleman and the gangster. You can be street and you can be a gentleman at the same time.
That's me in a nutshell.
I'm not saying I'm the most gangster dude; I'm a gentleman at the end of the day.
I don't shoot people, I'm a loving person. Business is the key.
ACT:LIVE:
If you could sum up Rochester hip-hop in one word…
Hungry.
ACT:LIVE:
If you could smash any CD right now, what would it be?
Soulja Boy.
ACT:LIVE:
If you were a superhero, what would your name be?
Don Status.
There's always somebody trying to move into your position, no matter what your business. Don Status is that hero that keeps ahead of them, the hero with an ethic unparalleled.
Always be looking out for that.
Cats come and go, but Don Status will be here forever.
ACT:LIVE:
Well said.
In twenty days or so, Black Sinatra drops the 'Don Of A New Day' CD on hip-hop heads, worldwide.
The CD will be available on iTunes, Rhapsody and Amazon dot com, as well as other various internet sources.
Digital is where it's at people. Hate to say it.
Thanks to Black Sinatra for giving us some time to pick his brain. He's a cool cat whom I have known for a few years now and I've got love for the dude.
He means every word that he says.
Catch him Wednesday nights at Dub Land Underground when he is in town.
Till next time kiddies...read on.
Peace.
- Games

Right now we're listening to:
Cut Chemist
"What's The Altitude"
(
"The Audience's Listening"
, 2006,
Warner Brothers Records
)