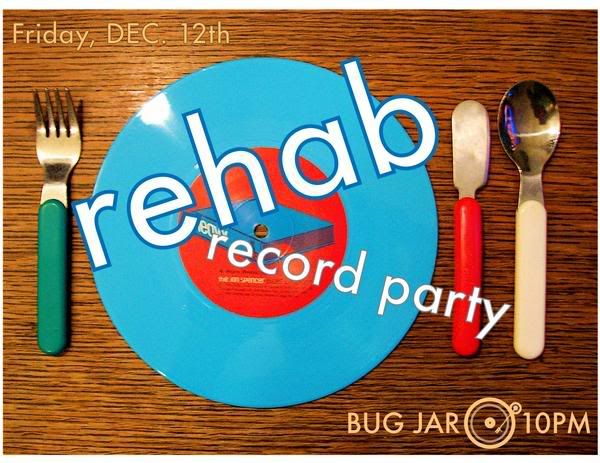 werd: james niche

Indie dance music's "evil genius", David 'Rehab' McGinnis, is working as hard as ever, with even more live instrumentation than ever, on the monthly rehabilitation from the norm known as Rehab.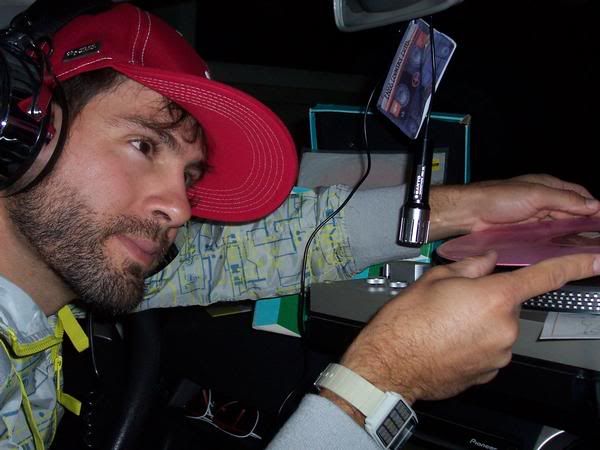 I spoke with David a few nights ago at the Bug Jar as he was preparing for the show with posters and a few tasty brews from the bar. He was joined by his partner in crime, DJ Tanner, better known as Pauline, everyone's favorite employee at Open Face Eatery on South Ave.

David was expressing how he has been adding more live components to his vinyl record event and how excited he has been playing with all of his musical toys on stage.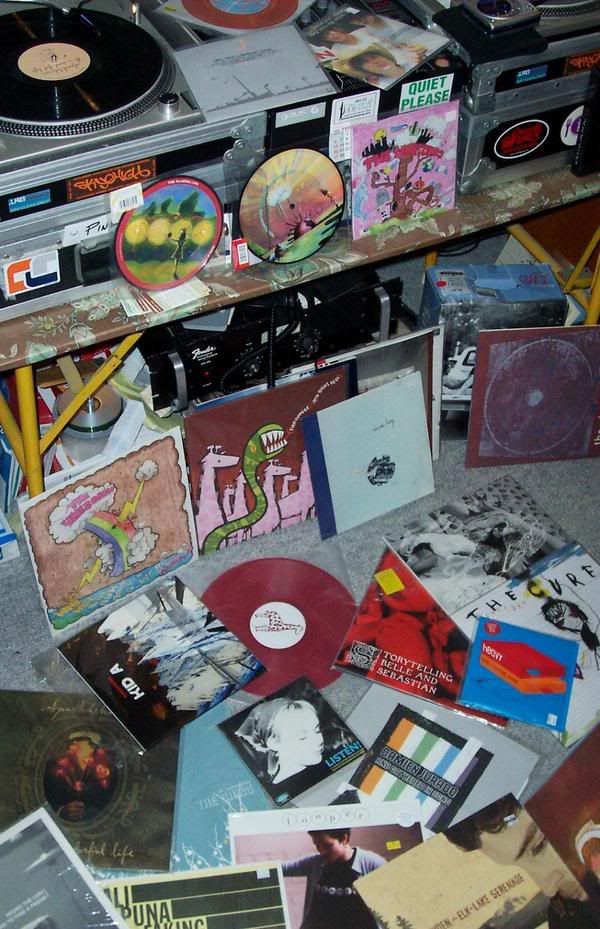 (any given friday night behind the decks)

I have witnessed David's live remixing skills and am always impressed. It's a lot of fun to hear some of your favorite tracks with a bit more depth.

With hints of synth, samplers and mini keyboards, his live laboratory is expanding.

It's about two weeks out, but I encourage every one to get on down to one of the most fun monthly parties in Rochester.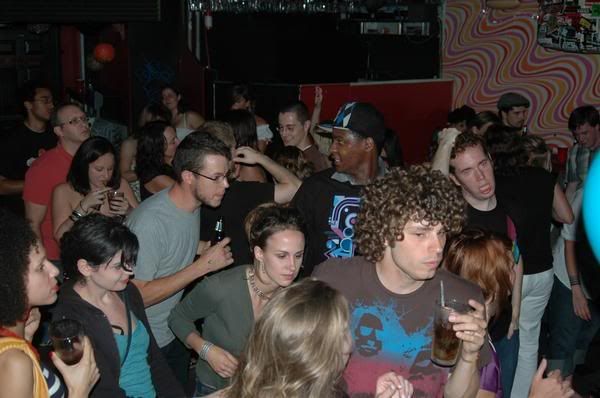 For those that don't know, Rehab is all vinyl, all night. No Serato, no CDs, just records.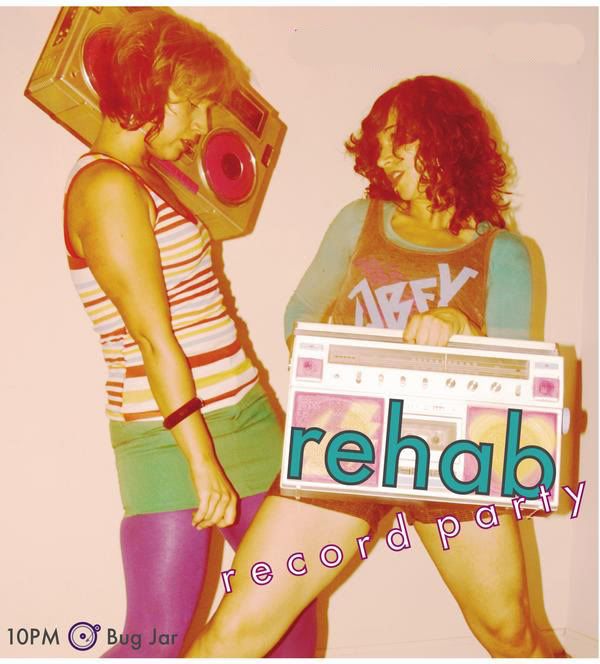 For the small price of two dollars, you can come down and have some fun with the opportunity to walk home with some of that precious wax. David gives away 20 mix Cds at the beginning of the evening and one of the lucky numbers typed on one of the sleeve is the winning number for the vinyl.

Get One!

The cutting of the wax is an art to be preserved, come have some fun!

Rehab hits the stage on Friday, December 12th at 10pm...

Enjoy Some Rehab Video



See you there kids!

- Games
Right now we're listening to:
Muse
"Showbiz"
(
"Showbiz"
, 1999,
Mushroom Records
)