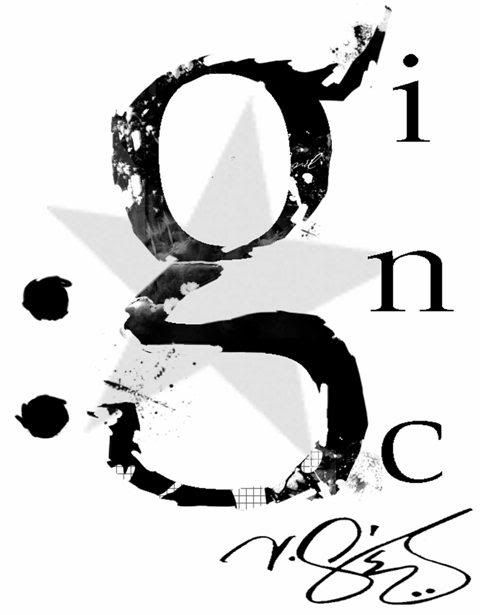 werd: james niche
Victor Gomez (owner and designer, G Inc. Clothing, Monroe Ave.) is a man I can definitely relate to. A man many of us independent thinkers and entrepreneurs can relate to believe it or not.
He grew up like many of us, was never really a student of the classroom, but studied the streets.
He has worked all over Rochester in the retail industry until it became very apparent to him that no matter where he was working, the top is just not good enough.
He makes his own rules, he writes his own checks and he's got the goods to cash them checks.
He's a proud father, independent thinker, man of the streets and a guy with a lot of heart for this city.
Out of his retail experience and employment pitfalls, came G Inc.. A free-thinking clothing company founded by Gomez and designed exclusively by Gomez.
He has made his mark in Rochester through fashion exhibits, word of mouth, club mayhem and just plain hard work.
His clothes have been seen on celebrities across the country, he has made numerous attempts to brand his name out of state and has adorned the pages of the Rochester Insider for the past two years.
Victor, as he told me, feels he has hit a cap here in Rochester and wants to move onto the next big thing.
He has a son to care for, a business to run and a life to live to the fullest.
He spent some time with me recently to talk about the possibility of G Inc. moving and Method Man donning his gear.
Here's a few minutes with Victor Gomez. Dig In...
ACT:LIVE:
So what the hell is new man? I've heard some things…
Right now, we are coming up on our three year anniversary. February 1st, we might be moving.
We are definitely getting out of this space, but we're not sure as to where we are going yet. We are debating moving in with
Skyehigh
, but we're keeping our options open.
For now, its Christmas time so we are busy pushing the clothes out the door. People have been coming out of the woodwork to get their custom designs made.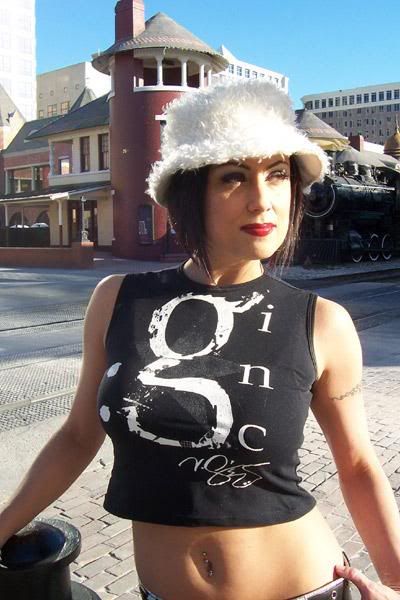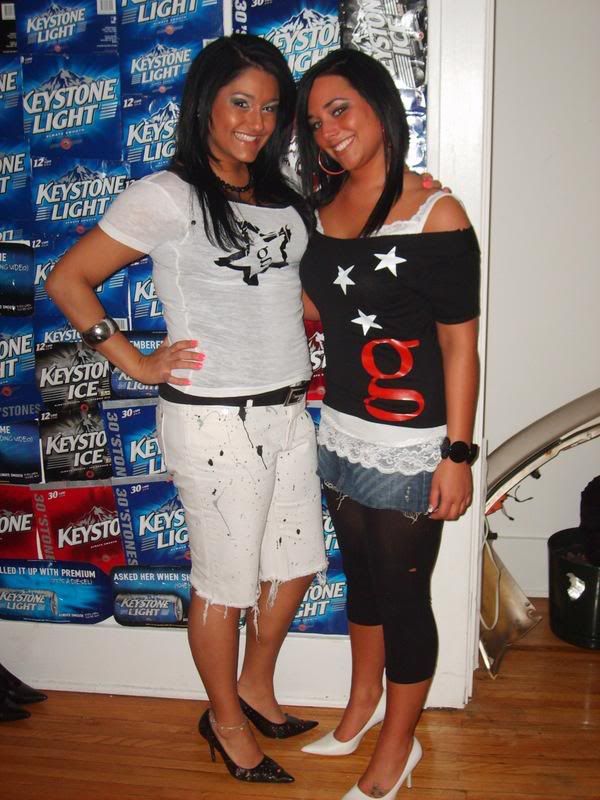 ACT:LIVE:
The custom work…are these customers requesting custom work, or is it you just creating personalized clothing?
Some of them are custom designs…most times people bring piles of clothes, including children's clothes, for me to fit my designs onto. When I say custom designs, I mean one of a kind for that piece of clothing. People will bring their clothes to me so I can press my own designs and dress it up.
ACT:LIVE:
What is the thought behind moving out of your space, and why Skyehigh?
For one, they are on Monroe Ave. They are neighborhood people who have a client base that I don't have and I have a client base that they don't have.
The rent in the space I am in now is exorbitant.
They (property owners) feel that anything on this stretch of Monroe is prime real estate. There's no 'prime' anything around here. We need more local people shopping on the street instead of going to the mall.
We need local love. Everybody is out sweating the malls while we wait for customers down here.
ACT:LIVE:
How relevant do you think your product is to this area and this market?
I think there is a sub-culture of people in this city, whether it's skateboarders, club kids, ravers, rock kids…I would like to think that I offer a product that they can all enjoy. So, I think what I'm doing is definitely relevant to Rochester.
I think I have reached a point of 'graduation' with the company, it's onto the next thing now.
ACT:LIVE:
What is the next thing in your eyes?
I hope that things develop further with some of the people I am reaching out to.
I'm sending some clothes out to the producer of a new film, '
Sinners and Saints
'.
Method Man
will be in the movie and hopefully we will see him rocking G Inc. designs.
I just sent out a box of clothes to them, so I'm hoping to see Method Man, as the lead actor, rocking my hoody.
I'm really pushing my clothes out of town right now.
I have people in Atlanta, Florida and all over looking for our clothes. I'm not saying fuck Rochester, because I have a lot of work to do here at home, but I am definitely expanding my market.
I owe a lot to this city. I opened up my shop a mile away from where I grew up.
I'm here; it's just time to get more local love.
I don't sell posters and knick-knacks, I sell clothes and I make them.
You can go to the mall and buy an $80 hoody, but my hoody would smash it.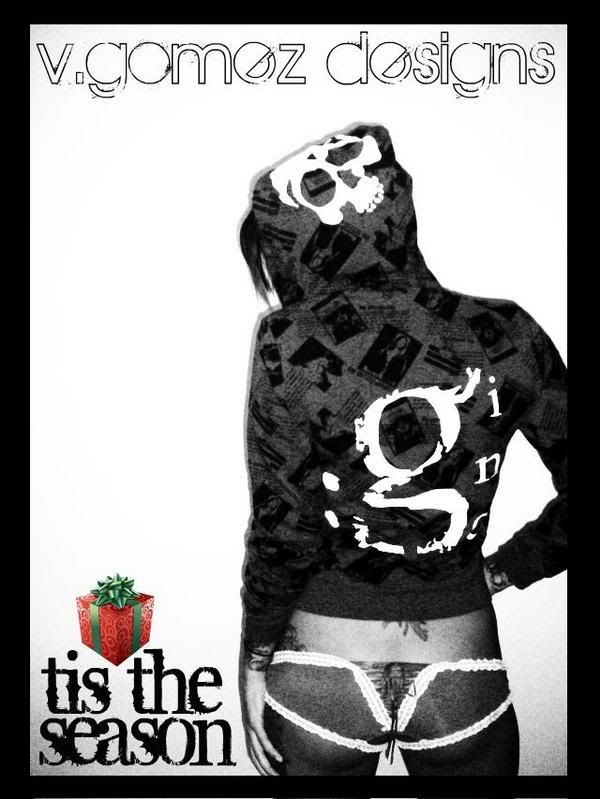 ACT:LIVE:
Have you advertised at all?
I push my clothes out at the clubs, through fashion shows and word of mouth. I don't spend money on advertising; the clothes speak for themselves and bring people in.
Guerrilla marketing man, you gotta get out there and do it for you.
I go out with my crew, bring cameras and take pictures. It's all about the vanity of the public. They
love
to see pictures of themselves, so I put them up on the website and the MySpace.
They love to see themselves and I love seeing them in my clothes.
ACT:LIVE:
Is there a message that you would like to convey to your audience and mine?
We all need more local love, man. Just like with the article you did with Nick (Nick Giordano, owner
Dorje Adornments
), we need more awareness to reach out the city and the suburbs.
People are really missing out on how special our little neighborhoods are.
There are a lot of unique people, unique places to shop, get pierced and get tatted up.
Still, after three years, there are people that don't know about me. So, is my job done here yet? No.
It's a continuous battle to get people downtown to shop.
People can be like sheep. There's a path, it's called 590, it leads you right to the mall. There's another path, it's called the mall parking lot, people will park a mile away and still go there to shop. Why?
Down here is a different path and people don't choose to take it. I don't know why, because there are some really fun places to go down here.
Aaron's Alley
,
Poster Art
,
Mercury Posters
,
Lucky Lotus Tattoo
,
Thread Clothing
on South Ave. and even the little pizza shops are a great places to go and you won't get anything like these places at the mall.
Plus, you can support independent businesses created by people who have lived here their whole lives. Why would you not want to support that?
Don't be seasonal either. You walk through the mall parking lot in the snow, so why not on Monroe Ave.? It's warm in here, we have music, movies and we will treat you like family.
The bottom line is this…my customers like to look good and have a good time. I would like to think that we offer that good time and keep people looking good and happy…period.
I've said it before and I'll preach it until the day I die in this city...
SUPPORT LOCALS!
G Inc. has a unique thing going on downtown, Victor will be sure to help you out with whatever you need (unless it's directions to the mall), so get off your suburban boat and sink that shit.
Rochester is where it's at. Rochester has the fashion sources you want and need.
Do you really want to look like every other toolbag that buys clothes from the mall?
You preach that you don't, so once again...Fuck The Mall.
G Inc. is located at 639 Monroe Ave., right across from Oxfords.
- Games
Right now, we're watching:
White & Nerdy
from
waymoby
on
Vimeo
.